I'm especially giddy over the books listed in this week's Novel Anticipation! I LOVE giving shout outs to friends when their books release, and this month, two friends are celebrating! I'm Snoopy Dancing with both Stacy Monson (Her debut!!!) and Rose Ross Zediker. And then, of course, Memory Box Secrets will officially release on April 21, but you can pre-order it >here<.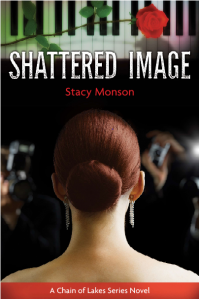 SHATTERED IMAGE
by Stacy Monson
His Image Publications
Kiera Simmons' career as a high-profile fashion model ends abruptly when a failed relationship nearly lands her in jail. Now she forges a quiet life helping teens understand their eternal value in a world saturated with the distorted messages of society.
Peter Theisen is on the fast track to everything the celebrity life promises with every step of his meteoric rise in the music world orchestrated by his ambitious manager.
Their sweet, unexpected romance is threatened by her past and his future, a life-changing diagnosis, and financial devastation. As they struggle to find their way back to each other, and to the One who matters most, the allure of wealth and fame may jeopardize everything.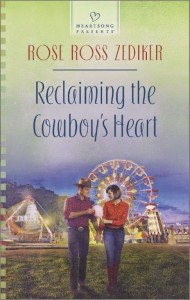 RECLAIMING THE COWBOY'S HEART
by Rose Ross Zediker
Love Inspired Heartsong Presents
Donna Greene Is the Ultimate Survivor
Twenty years ago, a horrible accident nearly destroyed her family's business. And everyone still blames her former fiancé, Jamie Martin. Donna's managed to thrive, despite life's many curveballs. But when Jamie crosses her path at Cheyenne Frontier Days, Donna isn't prepared for the feelings that still endure after all these years.
Party boy Jamie is a changed man in every way—except for the love he still harbors for the only woman who made him whole. Jamie's newfound faith could pave the way for a second chance at his first love…if Donna can find it in her heart to forgive.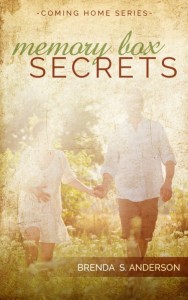 MEMORY BOX SECRETS
by Brenda S. Anderson
Vivant Press
Newlyweds Richard and Sheila Brooks have it all. Sheila is pregnant. Richard's business is flourishing. Their formerly broken lives have been mended, and life couldn't be better.
Or so they thought.
Just a few years ago, Richard had thrived in Manhattan's fast-paced business world, yet that's the very place he abandoned his faith. Now that his faith is restored, he never planned to return to that old life. But then the New York corporation that once rejected him calls, begging him to come back. Richard knows returning is unwise, but his gut is telling him to go.
Sheila yearns to have something from her childhood to pass on to her child, but when her parents abandoned her years ago, they took all remnants of her past with them. Then, out of the blue, her aging father calls, asking to be let back into her life. Her head screams "no", but her traitorous heart is saying "yes."
If Richard and Sheila answer these calls from their pasts, will they risk breaking what they've spent so much time mending?