*** Book Giveaway ***
See below for contest rules
---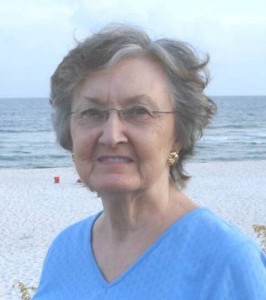 I'm very happy to welcome author Jo Huddleston to my blog today. Jo was gracious enough to welcome me to her blog back on June of 2014 following the release of Chain of Mercy, and I'm very happy to return the favor with Jo's newest release, Wait for Me.
Thank you for visiting with me today, Jo! Can you tell my readers a little about yourself?
I like to laugh with people but not at people. The beach is my favorite vacation spot. I don't like to see or hear about people or animals being abused. I'm a spectator fan of several sports, my favorite being tennis. I don't like being in the dark and am fearful of snakes! I live with my husband in the U.S. Southeast, close to our two grown children and our grandchildren.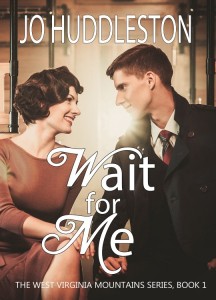 Congratulations on your new release, Wait for Me! How exciting! Can you tell us about this story? What inspired it?
When I wrote my latest novel, Wait for Me, I had been to a real coal community one time. One memorable time. I went home from college with a girlfriend for a weekend. Her home was in the coal mining region in southern West Virginia. We had arrived at my friend's home after dark and I did not see any part of the coal community until the next day. My friend took me to the company store. When we left the store and stood on the porch, I saw the coal mine's tipple. An imposing structure towering above all else around it. The memory of that tipple engrained itself deep within my mind. When I began writing for publication, I always had a desire to write about a coal camp's tipple. My first published novels, the Caney Creek Series, were set in the southern Appalachians of East Tennessee. I decided my second fiction series would be set in the coal mining region of West Virginia.
Could you tell us about your journey to publication?
As many writers, the dream of writing a novel has always been with me but I began by writing for periodicals. I've had more than 200 articles, devotions, and short stories published in over fifty Christian and secular periodicals. I've traditionally published three devotional-type nonfiction books. Then I had a health problem that prevented me from writing anything at all. For seven years I was unable to write either with paper and pen or with the computer. After those seven years, I traditionally published my first novel trilogy, The Caney Creek Series. After those years of inactivity I found I was a more patient and God-grounded person. I have now finished book #1 in the West Virginia Mountains Series—Wait for Me.
What are you working on right now?
I'm working on the second book in the West Virginia Mountains Series. No title yet—I usually get my titles from a scene or chapter in the book.
When you're not writing, what do you enjoy doing?
I enjoy spending time with my children and grandchildren. And, of course, reading—I mostly read historicals and mysteries. I love to read cozy mysteries, but I'm unable to write them.
And the most important question: milk chocolate, dark chocolate, white chocolate, or no chocolate? 🙂
No chocolate—doctor's orders. I know, what a sacrifice. I do sneak a few bites of chocolate now and then and when I do it's milk chocolate.
About Jo Huddleston~
Jo Huddleston is a multi-published author of books, articles, and short stories. Her debut novels in the Caney Creek Series and her latest book, Wait for Me, are sweet Southern romances. She is a member of ACFW, the Literary Hall of Fame at Lincoln Memorial University (TN), and holds a M.Ed. degree from Mississippi State University. Jo lives in the U.S. Southeast with her husband, near their two grown children and four grandchildren. Visit Jo at www.johuddleston.com.
About Wait for Me~
Can Julie, an only child raised with privilege and groomed for high society, and Robby, a coal miner's son, escape the binds of their socioeconomic backgrounds? Set in a coal mining community in West Virginia in the 1950s, can their love survive their cultural boundaries?
This is a tragically beautiful love story of a simple yet deep love between two soul mates, Robby and Julie. The American South's rigid caste system and her mother demand that Julie chooses to marry an ambitious young man from a prominent and suitable family. Julie counters her mother's stringent social rules with deception and secrets in order to keep Robby in her life. Can the couple break the shackles of polite society and spend their lives together? Will Julie's mother ever accept Robby?
Get in touch with Jo~
Website | Blog | Lifelines Blog | Facebook | Goodreads
Purchase Wait for Me~
---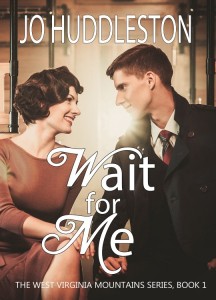 >>>Book Giveaway<<<
Jo has graciously offered to give away one Kindle ebook copy of Wait for Me. To enter, leave a comment below.
This contest ends Sunday, May 17, 2015 at 11:59 pm CST. I will post the winner on Monday, May 18, 2015. Winner will be chosen via Random.org.