On my visit to the library yesterday, I picked up four very awesome books that just happened to be written by three of my friends plus myself.
No surprise, the books wanted to take a shelfie or two. (Sorry, I couldn't resist!)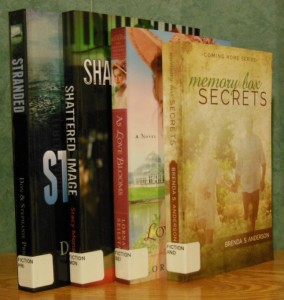 Here's a little library book spine poetry: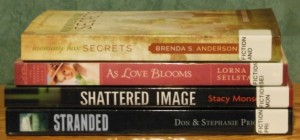 Of course, you can't have a shelfie without someone photobombing: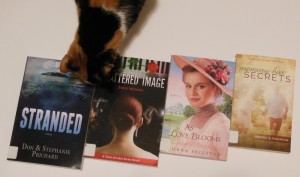 And here's a fuzzy phone pic from the library shelf where all four books were stacked together.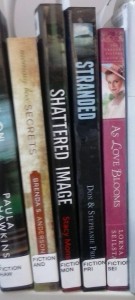 –This is also an encouragement to readers to request your favorite books and authors at your local library. As you can see, it works!–
And Thank You to the Anoka County Library system for honoring my book requests! Minnesota does have The Best libraries!