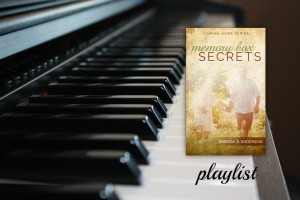 In one of the subplots in Memory Box Secrets, a teenage mom and her boyfriend plan to give their child up for adoption. It was my intention to show Meghan and Doran's decision as being extraordinarily courageous and loving. Hopefully that came across in the book.
"Lullaby for a Birthmom" is a song Michael Pearce Donley has performed at concerts but isn't available for purchase (that I've found anyway). I happened to hear him perform this piece a few years back when he joined his Triple Espresso buddies for a fundraiser for New Life Family Services (an organization that provides support for women, men, and couples faced with unplanned or unwanted pregnancies). It's a beautiful song and tribute that says birthmoms are heroes.
They most certainly are.