With one exception, it's a pretty light month reading-wise for me. Of course, I'm thrilled for my friend and critique partner, Shannon Taylor Vannatter, whose 11th book released this month. Watch for more from Shannon (on my blog) later this month.
Then it's great seeing a male author with a release in Christian fiction. Anyone else notice how they're becoming extinct? Anyone besides me disappointed with that?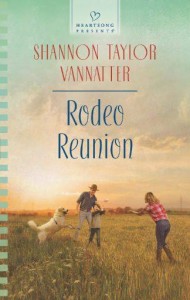 RODEO REUNION
by Shannon Taylor Vannatter
Love Inspired Heartsong Presents
RAQUEL MARRIS NEEDS A MAN WHO'LL STAY PUT
And Slade Walker's not a likely candidate. Even if the former major league pitcher just agreed to coach her son's little league team. The single mom can't risk everything on a bronc-riding chaplain who's only passing through Raquel's small Texas town.
Slade is taking a hiatus from the rodeo circuit to meet the sister he never knew he had. But the pretty widowed nurse next door is making him think twice about hitting the road again. He can't turn his back on the cowboys who need him, but Raquel and her boy need him, too. Can Slade fulfill his calling and finally find a place to hang his hat?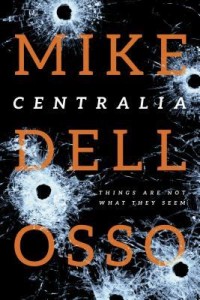 CENTRALIA
by Mike Dellosso
Tyndale House
Peter Ryan wakes up on a typical morning only to find his house empty, his wife and daughter nowhere to be found. His world is shattered after a phone call to a friend confirms the impossible: his wife and daughter died in a car accident he does not remember. Haunted by faint memories and flashes of details, Peter becomes convinced that something isn't right and begins to question reality. When he discovers a note in his daughter's handwriting, strange memories begin to surface that cause him to second-guess nearly everything he once believed. Suddenly armed men show up at Peter's home, turning the mysterious puzzle of his past into a dangerous game of cat and mouse. On the run and unsure whom to trust, Peter has to discover what's real and what isn't . . . before he loses everything.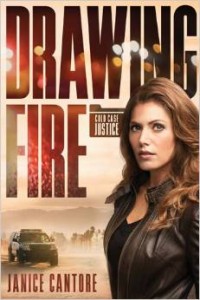 DRAWING FIRE
Cold Case Justice Series #1
by Janice Cantore
Tyndale House
One case from her past defines homicide detective Abby Hart.
With a possible serial killer stalking elderly women in Long Beach, California, Abby's best lead is Luke Murphy, an irritating private investigator who saw a suspect flee the scene of the latest homicide. When Abby discovers that the most recent victim is related to the governor, she's anxious to talk to him about a cold case that's personal to her—one Luke is interested in as well.
As she learns more about the restaurant fire that took her parents' lives years ago, Abby discovers why Luke is so invested in finding the ones responsible. The more they uncover, though, the more questions they have. Can Abby find peace without having all the answers?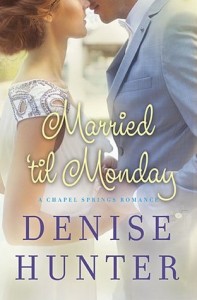 MARRIED 'TIL MONDAY
A Chapel Springs Romance #4
by Denise Hunter
Thomas Nelson
With a big anniversary party in the works for his ex-wife's parents, Ryan has just one weekend to play Abby's husband . . . and win back the woman of his dreams.
Ryan McKinley has tried to move on from his ex-wife, Abby. He's sulked, he's gotten angry, and ultimately he bought her dream house. Big mistake. Living alone in the massive two-story has only made him miss her more. When her parents call him out of the blue about their anniversary party in Summer Harbor, Maine, Ryan believes God has dropped a golden opportunity straight in his lap.
Abby McKinley never exactly told her parents about the divorce. A strained relationship with her dad has culminated in a distant relationship with her parents, but she's finally succumbed to her mom's pressure to make the drive for their 35th-anniversary party.
Then Ryan shows up on her doorstep, looking as handsome as ever. When he insists he's going to Summer Harbor, with or without her, Abby knows she can't say no. Her parents still think they're married and now Ryan knows it too. It's just a one-week road trip with the man who broke her heart. What could possibly go wrong?