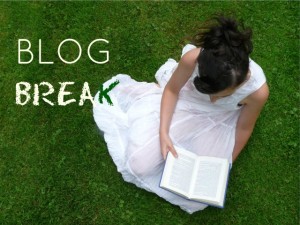 At the risk of committing an authorial faux pas, I've decided to take somewhat of a break from blogging this summer. Instead of struggling to come up with something relevant every Tuesday and Thursday, I'll just post something when the inspiration hits or when I have a scheduled guest. I'm also taking a break from my Inkspirational Messages blog.
With Hungry for Home, the fourth book in my Coming Home series, scheduled to release September 22, it's important that I focus my time on that book rather than have the distraction of the blog and all the social media that comes with it. Besides, who wants to sit and read blog posts in the summer?!
Who knows, in the meantime, maybe I'll actually be able to whittle down my massive to-read pile.
Come fall, I'm certain I'll be back regularly. 🙂
Have a great summer!