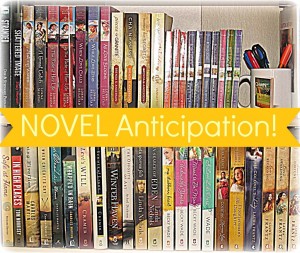 When I was organizing this post, I realized each of these authors had one thing in common: they're all Minnesota authors, and they're all friends, most are members of, or have been members of the Minnesota chapter of ACFW. I guess October's a good month to release a book up here.
ON THE RUN TO SAVE HER BABY
A pregnant cyborg and a teenage boy fight against intergalactic governments to protect the unborn in this novel from a Christy Award-nominated author.
Why is Zain pregnant? She belongs to the Hive, a collective of cyborgs who choose to live apart from the rest of human society. At times, the Hive rent out some of their females to produce tailor-made children for paying couples. But Zain is an engineer, not a breeder. When she finds herself separated from the Hive, she decides to find the person who she thinks ordered the baby. Surely they'll help her find her way home.
Matthew "Scorn" Nelson has spent the better part of his teenage years cracking computer systems, causing mischief and havoc wherever he can. But the night of his greatest triumph turned into a painful memory, one he wants to erase. But that night was also his first step on a road to faith. When Zain arrives on his doorstep, Scorn is horrified. What's he supposed to do with a pregnant teenage cyborg?
Unfortunately, he'll have to answer that question on the run. Zain's people want to reclaim her and terminate her pregnancy. And both the Ministrix and the Praesidium, two intergalactic governments in a constant state of cold war, want Zain's baby for their own reasons. Will their enemies run them down? Or will Zain find a new Hive for both her and her child?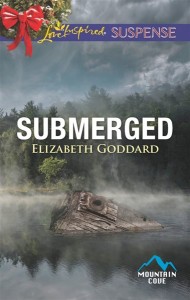 SUBMERGED
(Mountain Cove series)
by Elizabeth Goddard
IN TOO DEEP
With Christmas just around the corner, Cobie MacBride wants closure in the case of her missing father. But when a visit to the last place he was seen leads to an attack by a masked assailant, Cobie knows she's in over her head. Running for her life, she never expected to find safety with Adam Warren—the man she blames for her brother's death. Seeking answers leads them to a treasure ship, buried secrets…and deadly danger. Christmas could find them starting a new future—if they can avoid getting trapped in the perils of the past.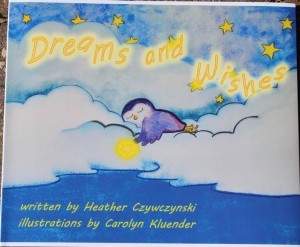 DREAMS AND WISHES
written by Heather Czywczynski
illustrations by Carolyn Kluender
Come join us on the whimsical musings of what new parents imagine to be the bright future of their child. Inspired by the 2015 birth of Christopher Carlton Cumberbatch, son of actors Benedict Cumberbatch and Sophie Hunter, the writing and artwork is a fan tribute to the new family. Woven within the illustrations are thirteen 'Easter eggs,' hidden images related to the careers of this celebrity couple. The story's universal appeal is its celebration of the most humbling and human experience: parenthood. It is about love, made with love, a swan song to all new parents and babies everywhere embarking on their beautiful first adventures.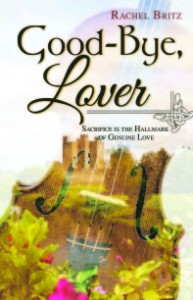 GOOD-BYE, LOVER
by Rachel Britz
All she ever desired was to play her fiddle . . .
But her love of music may cost her everything.Seventeen-year-old Honora (Nora) Gallagher captivates Ireland's attention in 1880 when news of her father's untimely and tragic death spreads across the countryside. According to her father's will, Nora must now find and marry a suitor within a year if she is to inherit her family's estate, Kings Castle, or be forced to hand it over to a distant and unfamiliar cousin. Distraught, Nora must now choose between following her dream of studying music in Dublin or saving her beloved home through a rushed marriage.
The combination of her father's mysterious death, missing family money, and an abrupt end to the castle's Fair Day program leads Nora to question the motives of people she once trusted. Nora quickly realizes there is only one solution to such a tangled mess: sacrifice.
Nora is forced to choose will she remain loyal to her father and the servants who are counting on her or will she follow her heart and chase her dream?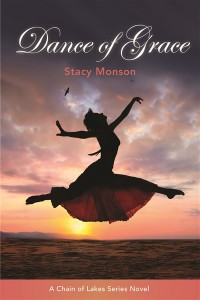 DANCE OF GRACE
(Chain of Lakes series #2)
by Stacy Monson
In one tragic moment, dancer Vanessa Jordan lost her family, her career, and her future. She blames God for destroying everything that mattered.
Kurt Wagner, an ex-con with a second chance at life and faith, aches to shed his past and see his dream of helping teens become reality.
The former dancer and the ex-con form an unlikely alliance to build River House, a safe haven for kids on the street. But when Kurt's past threatens his dreams and his life, Vanessa becomes a target as well.
It will take a stubborn love, the grace of God, and one courageous teen to keep the River House dream alive.