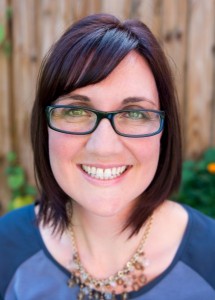 So excited to have the vivacious and talented Emilie Hendryx visit today. She was gracious to welcome me back in September, and I was blessed to return the favor.
Many know Emilie as the portrait photographer from ACFW Conferences, but Emilie is also an author, a blogger, a musician, and I'm certain her talents extend beyond that! So today we get to know Emilie better as she shares her favorite things (including a couple of her nature photographs).
My Favorite Things
     by Emilie Hendryx
Type of Book: Action, adventure, and romance!
Book:
Current favorite: (that I've finished reading): Seek and Hide by Amanda G. Stevens
Past Favorite: Mark of the Lion Series by Francine Rivers
Author:
Current favorite: Ronie Kendig
Past favorite: Ted Dekker (um, but there are so many more…)
Movie: The Princess Bride
Entrée: A great pasta dish! (or pizza hehe)
Dessert: Blackberry pie
Chocolate: dark!
Restaurant: Black Bear Diner (not necessarily because of the food, but because it reminds me of home)
Beverage: COFFEE
Season: Fall
Animal: Panda
Type of Music: Acoustic/Folk/Singer songwriter
Song: I have so many…but a current favorite is "Called Me Higher" by All Sons & Daughters
Musician: I'll narrow this down for my top 3 favorites for fall listening: Mumford & Sons, Bon Iver, and Gregory Alan Isakov.
Bible Verse: 1 Corinthians 10:31 "So, whether you eat or drink, or whatever you do, do all to the glory of God."
Color: Green
Item to Collect: Coffee mugs
Hobby: Playing guitar/singing
Holiday: Christmas
Flower: Not sure that I have one? I really like fir trees…does that count?
Vacation Location: The Oregon coast in the Redwoods
Thank you for sharing with my readers today, Emilie!
---
~About Emilie
Emilie is a freelance writer and photographer living in the heart of Washington, D.C. She's a member of ACFW and currently working on a romantic suspense series while dreaming up YA Sci-Fi dystopian worlds on the side. She's got a soft spot in her heart for animals and a love for the mountains of the Pacific Northwest. In her spare time you can find her playing guitar or reading a book all while drinking too much coffee.
~Connect with Emilie
Blog | Facebook | Twitter | Instagram | Photography Website