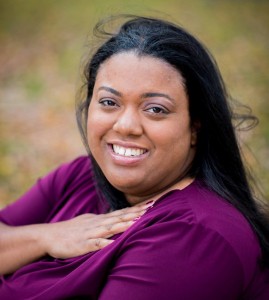 Alexis A. Goring is an author and blogger at the fabulous God is Love blog where she talks faith, books, music, photography, and more. Back on September 22, Alexis graciously hosted me on her blog, asking some very in-depth questions, so I'm very glad to return the favor and introduce you to this encouraging author. Please welcome, Alexis A. Goring!
Thank you for visiting today, Alexis! Can you tell my readers a little about yourself?
I'm a writer at heart and a journalist by profession.
I love the arts: movies, music, books, television shows, stage plays, screenwriting, culinary arts, photography, architecture, fashion design…I'm very much into it all and see the beauty in each.
My only international trip thus far was when I traveled to Italy. It was a beautiful place to visit. But I hope to also visit more places including but not limited to: London, Switzerland, Dubai, Denmark, South Africa (especially Johannesburg) and most of the Caribbean Islands.
I feel at home at church and in the kitchen. It's a ministry for me and I love feeding people with good food whether I cooked it or bought it. The bookstore is also a happy and peaceful place for me!
What are you working on right now?
I'm working on my next (fictional) book. The plans are for it to be a novel-length novella and by that I mean there will be two separate stories that are about 35K words each so when you bind it into one book, it's the length of a novel and looks like one book on the outside. But upon opening it, you see that there are two stories in one package. My readers for the most part, like my novella writing style but I've also heard reviewers say they wish that my stories were more in-depth and they wanted to spend more time with my characters. So to please both camps—my readers and reviewers—I decided to make my next publication a "novel-length novella," as I like to call it.
The first story in my next book focuses on characters who are in need of a second chance. It's family-oriented. The second story is about two main characters who have not seen each other since high school. They reconnect at a restaurant where the hero is the head chef and the heroine learns that the way to his heart isn't food.
Which authors do you enjoy reading? Have any influenced your writing?
My favorite authors include but are not limited to: Mary Manners, Becky Wade, Melissa Tagg, Stacy Hawkins Adams, Gina Welborn, Betsy St. Amant, Sophia A. Nelson, Mark Batterson, Joyce Meyer, Priscilla Shirer, Beth Moore and Valorie Burton.
Mary Manners and I write for the same genre (inspirational romance). She is an award-winning author so I hope to learn more from her brilliance. Honestly, Mary's sweet storytelling style along with Sophia A. Nelson's journalistic word flow inspire me the most and influence my writing for the greater good.
Thank you for stopping by, Alexis! I enjoyed getting to know you better!
---
~About Alexis
Alexis A. Goring is a writer at heart and a journalist by profession. She loves the art of storytelling and is especially delighted to have released her first book, an inspirational romance novella called Hope in My Heart: A Collection of Heartwarming Stories, in Sept. 2013. When Alexis is not working on her next book or chasing down the next big story for the newspaper where she works as a freelance reporter, she can be found listening to songs by her most admired musicians, enjoying the food in cafes/restaurants, shopping at her favorite malls and spending quality time with loved ones (family and friends).
~Connect with Alexis
God is Love blog | Facebook |  Twitter
Hope in My Heart is a collection of short, heartwarming stories with characters in need of hope.
In "Love Unexpected," a car crash brings commitment-wary Sebastian and career woman Chandra together. Neither is looking for romance, but those around them see the potential, and Sebastian and Chandra discover that sometimes love shows up unexpectedly.
Christmastime is the setting for the middle story, "The Best Gift." Christina desires to lose ten pounds so she can fit into her dress for her sister's wedding. Jordan wishes her mom would stop trying to marry her off. And Joshua hopes to be reunited with his ex-girlfriend but eventually learns that the best gift this Christmas will be the restoration of his relationship with God.
In "Peace and Love," three characters living in a metropolitan area are desperately searching. Elle, a starving artist, aspires to become a paid professional. Eric, a divorce attorney, wants to resolve his issues concerning his parents' divorce. Kristine anticipates finding her birth mom before she marries Derek. All characters pray their searches will conclude this holiday season and fill their hearts with peace and love.
~Purchase Hope In My Heart