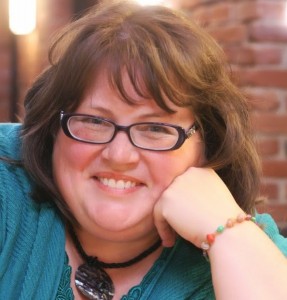 I'm blessed to have met many authors on this writing journey, all with different gifts, and I have to say that the most amazing brainstormer is hands-down, Michelle Lim. When brainstorming, her mind is going so fast and she's spouting ideas so rapidly, I have trouble keeping up. She is impressive! If you want to learn how to brainstorm, I'd recommend Michelle Lim in a flash.
Michelle has just released her second brainstorming book, Idea Sparking: 30 Idea Sparks to Write a Novel in a Month. For those of you doing NaNoWriMo, this book is a tremendous resource (and right now, it's only 99¢! so hurry over to Amazon to purchase it).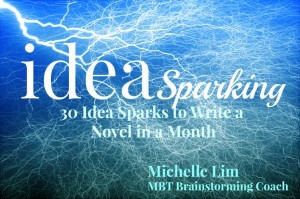 And with the release of this fantastic craft book, I'm excited to welcome Michelle to my blog, sharing her amazing writing journey. On this blog tour, she's also giving away one $50 Amazon Gift Card .To enter, fill in the Rafflecopter form below.
Now, here's Michelle!
It never crossed my mind to be a writer. I know there are several authors who just knew that's what they wanted to do from a young age. Me? Not a clue.
My first experience with writing came through poetry and songs. I entered a school poetry contest once when an author came to work with my school class. I received recognition as one of the better entries.
If I could write poetry, I figured I could write songs, too. These early songs were my first paycheck as a writer. My grandmother would buy them from me for a nickel, dime, or quarter. I hit the jackpot of limitless earnings at the ripe old age of seven.
Life took many turns over the next several years. Pursuing a career as an elementary teacher, I journaled, wrote arts integration curriculum, and assisted in grant writing in my school. The majority of my writing time was spent doing nonfiction.
Intense involvement in children's ministry led me to develop children's church curriculum to be used by myself and others in our church. Before long I was invited to be the Children's Pastor at a Twin Cities metro church.
Amidst all of the backdrop of my seemingly normal life lurked an enemy that I battled each day. Chronic health issues plagued me with pain, hearing loss, chronic migraines, and a wide range of unmanageable symptoms.
Persevering through multiple heart surgeries and other health related issues taught me one valuable thing. You either sit down to give up, or you choose the path you pursue with the tenacity that defies the very enemy to your success.
Faith and determination partner together to make anything possible.
That's when it happened. The moment I picked up my pen and couldn't put it back down. Stories in the faces of children I taught with came to life. I began to write.
Through rejections and hard work I learned the craft of writing. Three children under the age of three and a kindergartner kept me running during the day and writing at night. Those early years stretched me and forced me to build perseverance.
That perseverance became necessary when the health issues forced me to Mayo Clinic. The threat of further hearing loss, possible difficulty walking, and vision loss made brain surgery a necessity. The risks were not pretty.
Forced to dig deep, I found the peace of God that pulled me through. Even when the surgery was a month in the past and I struggled with word substitutions that made no sense. Even when I lacked the strength to carry. God's peace pulled me through.
Now I write, appreciating the gift that has returned to me. When it is difficult on the journey I remind myself, "It's not brain surgery." I post on my desk and remind myself when things are difficult.
Perseverance is ignited by a spark in our lives. For me, the spark was going through something difficult and learning my own strength. I keep that spark alive by reminding myself "it's not brain surgery."
Now I write fiction and nonfiction. My experiences inspired my tagline, "Sparking hope in the face of fear." Fear of the blank page (my nonfiction). Fear of a villain (my romantic suspense).
This week I'm celebrating the release of my second nonfiction book at the kick off to NaNoWriMo. Idea Sparking: 30 Idea Sparks to Write a Novel in a Month helps authors to persevere through a difficult challenge.
What is the most difficult challenge you have ever faced? How did you persevere?
---
~About Michelle Lim
Author Michelle Lim is the Brainstorming/Huddle Coach with My Book Therapy Press and the Midwest Zone Director for American Christian Fiction Writers. Michelle's Genesis winning romantic suspense is represented with Books & Such Literary Agency. Michelle's New Release – Idea Sparking: 30 Idea Sparks to Write a Novel in a Month, released October 27th. Since her nonfiction book release, Idea Sparking: How To Brainstorm Conflict In Your Novel, through public speaking and online chats, Michelle helps writers discover the revolutionary power of brainstorming to bring new life to their stories.
~Connect with Michelle
~About Idea Sparking: 30 Idea Sparks to Write a Novel in a Month
Idea Sparking: 30 Idea Sparks to Write a Novel in a Month accompanies an author on a thirty-day novel journey. Daily idea prompts assist authors in finding the inspiration to write. With personal experience insights and goal setting reflections, this book is the perfect resource for the writer who wants to write a novel in a month, or the author looking for a resource for their everyday writing journey. What you will find in this incredible resource:
*A weekly inspirational focus to get you ready to write
*Daily Idea Sparks to spark your creativity and get you writing
*Mini writing craft tips that enhance your writing
*Daily Mid-day Milestones with thought-provoking questions to improve writing habits
*Weekly Check-Ups to retune your process to set you up for success
~Purchase Idea Sparking