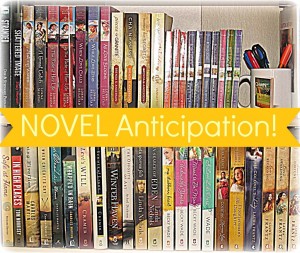 This month's small selection emphasizes my diverse reading tastes. Story wise, the following two books couldn't be further apart, but both authors are at the top of their genre and are master storytellers. I'm certain I'm in for hours of reading enjoyment!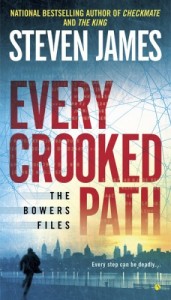 EVERY CROOKED PATH
(The Bowers Files)
by Steven James
Signet
Who is the Piper? . . .
Special Agent Patrick Bowers returns in an electrifying prequel to the Bowers Chess series from critically acclaimed, national bestselling novelist Steven James.
A mysterious suicide and a series of abductions draw Patrick into a web of intrigue involving an international conspiracy where no one is who they appear to be and the stakes have never been higher.
Soon, Patrick discovers that the secret to stopping the Piper's current crime spree lies in unlocking answers from an eight-year-old cold case—and the only way to do that is by entering the terrifying world of the conspirators himself.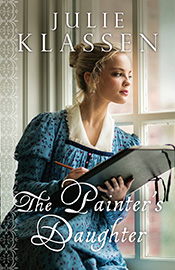 THE PAINTER'S DAUGHTER
by Julie Klassen
Bethany House
Sophie Dupont, daughter of a portrait painter, assists her father in his studio, keeping her own artwork out of sight. She often walks the cliffside path along the north Devon coast, popular with artists and poets. It's where she met the handsome Wesley Overtree, the first man to tell her she's beautiful.
Captain Stephen Overtree is accustomed to taking on his brother's neglected duties. Home on leave, he's sent to find Wesley. Knowing his brother rented a cottage from a fellow painter, he travels to Devonshire and meets Miss Dupont, the painter's daughter. He's startled to recognize her from a miniature portrait he carries with him–one of Wesley's discarded works. But his happiness plummets when he realizes Wesley has left her with child and sailed away to Italy in search of a new muse.
Wanting to do something worthwhile with his life, Stephen proposes to Sophie. He does not offer love, or even a future together, but he can save her from scandal. If he dies in battle, as he believes he will, she'll be a respectable widow with the protection of his family.
Desperate for a way to escape her predicament, Sophie agrees to marry a stranger and travel to his family's estate. But at Overtree Hall, her problems are just beginning. Will she regret marrying Captain Overtree when a repentant Wesley returns? Or will she find herself torn between the father of her child and her growing affection for the husband she barely knows?