And the winner of the paperback is:
LINDA HEROLD!
And ebook bundle winners are:
Deanna Stevens
Patty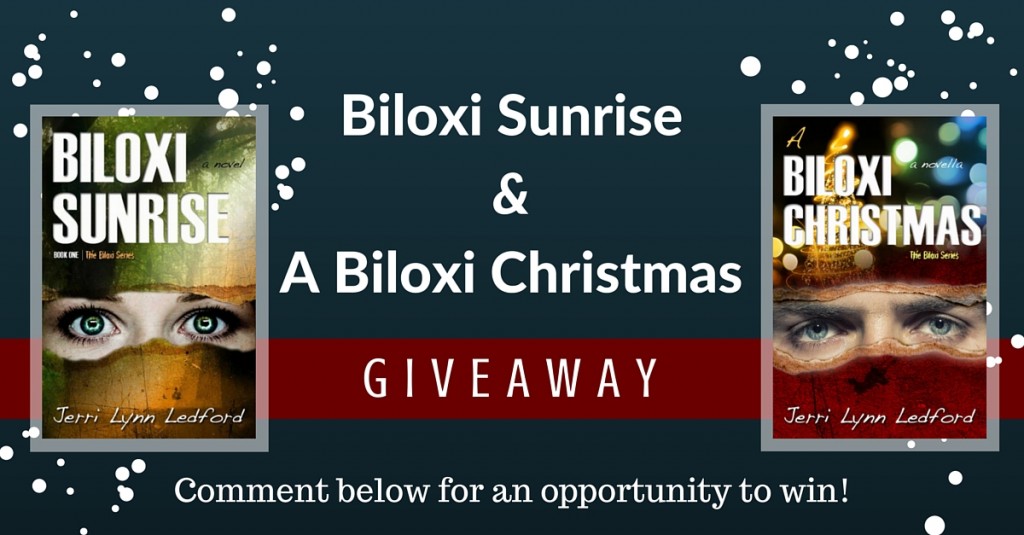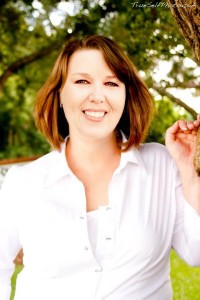 I met Jerri Ledford around six or seven years ago through the American Christian Fiction Writers (ACFW) when we were assigned to the same critique team along with Lorna Seilstad and Shannon Taylor Vannatter. Can you say I struck authorial gold?
Jerri published Biloxi Sunrise back in 2011 as an ebook only, but now it's also going to be available in print. Yeah! I can't wait to add the paperback copy to my bookshelf! It's a fabulous story, definitely not your cookie-cutter romantic suspense. Also, this December, Jerri has just released a Biloxi Series novella called A Biloxi Christmas that follows the heroine and hero from Biloxi Sunrise. It's already downloaded on my Kindle, and I'm eager read it!
Jerri has graciously stopped by to answer a few questions, and she's offered to give away a print copy of Biloxi Sunrise, which includes A Biloxi Christmas, plus two ebook bundles including both Biloxi Sunrise and A Biloxi Christmas! Wow! Thanks, Jerri!
Please welcome Jerri Ledford!
Thanks for visiting my blog today, Jerri! What are you working on right now?
I just finished writing and producing A Biloxi Christmas, a novella that comes between Biloxi Sunrise and Biloxi Blue, and I'm finalizing the print edition of Biloxi Sunrise. Over the next couple of months, I'm going to dig in and finish Biloxi Blue.  I've struggled a little with this book.  I think it's because I was trying to force Jack and Kate into behaviors that just aren't true to them.  The novella really helped me tie together some points that I was missing.  The sad part is, Biloxi Blue is about 2/3 of the way finished, and I suspect I'll lose a pretty sizeable chunk of that work.

Immediately following Biloxi Blue, I'll be diving into a new series, featuring Samantha Coffey, a native Kentuckian, that I hope readers will enjoy. Don't worry, though. The Biloxi Series isn't finished yet.
Whew! I was worried that Biloxi Blue would be the last! Do you see yourself in any of your characters?
I'm almost ashamed to admit that there is a little of me in every character that I write – both good and bad. In the protagonists, like Kate Giveans or Jack Roe, it might be a glancing blow off my background or a particular trait that I like or dislike. My antagonists are usually based on some element of my personality that I wish wasn't there or some fear that I carry deep inside.  It might only be miniscule part, but like all writers, I'm sure, it only takes a tiny germ of an idea and some nurturing to create an evil that keeps people up all night. If I'm being completely honest, I also really enjoy helping the good guys to find a way to defeat that evil.
You almost feel exposed as a writer, don't you? I think one of the scariest things for a writer is putting your work out there and feeling like you're naked in front of the world!
Can you tell my readers a little about yourself?
I'm sure the common response to this question is about background, experience, or schooling, but if your readers don't mind, I'd like to share something a little different.  The one thing I would say about myself is that I struggle. Every single day. I struggle with faith, love, hope, despair, money, self-esteem, body image. You name it, I struggle with it. I always feel like I need to be more, do more, or have more. But the truth is, those are all lies that I tell myself that have no basis in truth. If I had listened to those lies, I would never have attempted this career in writing or any of the other things that I've done. Life is a messy wrestling match and the options are to give up and get pinned or to fight through it.  I'm the person that's just not smart enough to know when to give up.
I appreciate your honesty, Jerri! I wish more Christians would be that open and show that we're all human with human struggles. That honesty definitely comes through in your books! Hugs!
---
More about Jerri Ledford~
Growing up a military brat meant Jerri Ledford traveled a lot – and read a lot. It was only natural that her love of reading would eventually turn into a love of writing. From the first play that she wrote for neighborhood kids while her family was stationed on the military base at Guantanamo Bay, Cuba to her career writing fiction and non-fiction, Jerri has always had a love affair with words.
These days, Jerri spends much of her time as a Content Project Manager and fiction writer, but when she's not pounding away at the keyboard, she spends as much time as possible with her grown children and the 80 lb. Bull Mastiff rescue she fell in love with – Sampson.
Connect with Jerri~
Facebook | Twitter | Instagram | Pinterest | Website | e-Mail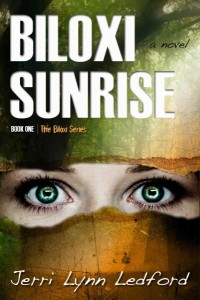 About Biloxi Sunrise~
He hadn't protected them.
When Homicide Special Investigator Jack Roe's daughter is killed in an auto accident and his wife dies from a drug overdose, he abandons a promising career as a Military Police Officer. If only he'd been there when they needed him, he could have saved them both.
He didn't protect her.
Six years later, Jack is in Biloxi, Mississippi to be close to his sister and her daughter, Lisa. As long as he's around, nothing can happen to them. But then he's called to the hospital in the middle of the night and learns that Lisa has been abused by her mother's boyfriend. Jack must confront old wounds that never healed, and a burning anger that's been buried for far too long.
She can't protect him. 
The same night, a woman's body turns up on the beach. A few days later, so does another one. Jack must deal with his past and his present while he and his partner, Kate Giveans, race to find a killer before another woman dies. But Kate harbors a secret that just might get Jack killed.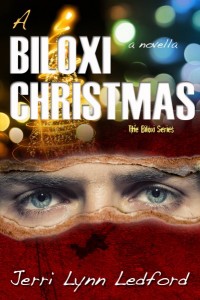 About A Biloxi Christmas~
Jack Roe and Kate Giveans are looking forward to spending their first Christmas together, but when they stumble onto a murder and possible human trafficking ring after the Christmas on the Water boat parade, everything changes. Personal differences come to light as Jack and Kate struggle to investigate the murder under a strict directive from the chief. Can they come together to find the murderer before someone else gets hurt? Will they be able to maintain and share their feeling for each other? Can they find a way to have a Biloxi Christmas?
Purchase Biloxi Sunrise
Purchase A Biloxi Christmas
---
Book Giveaway<<<
Jerri has graciously offered to give away one paperback copy of Biloxi Sunrise which includes A Biloxi Christmas, plus she's giving away (2) e-book bundles with
both Biloxi Sunrise and A Biloxi Christmas.
To enter, in the comments below, tell what your favorite Christmas tradition is.
This contest ends Tuesday, December 15, 2015 at 11:59 pm CST. I will post the winner on Wednesday, December 16, 2015. Winner will be chosen via Random.org.