*** See giveaway details below ***
12 Days of Giveaways, Day 6
Also hop over to Lea Doue's blog for an opportunity to win a different book: https://www.leadoue.com/blog
---

For to us a child is born,
to us a son is given,
and the government will be on his shoulders.
And he will be called
Wonderful Counselor, Mighty God,
Everlasting Father, Prince of Peace.
Isaiah 9:6
I love Christmas season. Even with the tumult going on around the world, hope cannot be taken from us. By celebrating Jesus' birth, we're reminded that we do have a Savior. In our broken world, our messy lives, our tragedies and tears, we always have hope.
In my novel, CHAIN OF MERCY, that's a lesson both the hero and heroine need to learn. Both are broken, both have made terrible choices, and both struggle to find hope with the mess they've made of their lives. Through Christ, they eventually find that hope.
My prayer this Christmas is that, no matter what's going on in your life, you'll look to the One who was born for you. Who loved you so much, He died for you! And then He arose, leaving your sins behind, washing you white as first-fallen snow!
Have a joyous Christmas!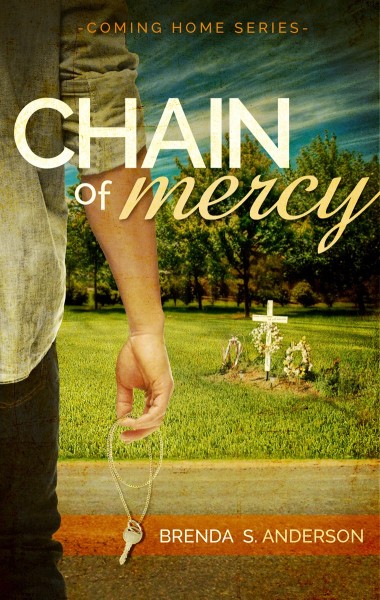 About Chain of Mercy ~
A devastating argument
One reckless decision
An unforgivable sin
Manhattan businessman Richard Brooks was at the top of the world, drunk with success, wealth, and women until one disastrous evening, when his world came crashing down.
Richard flees to Minneapolis where he repairs ancient boilers instead of solving corporate problems, and he's determined to live the solitary life he now deserves …
Chained to his guilt. Blending in with the gray. No luxuries in sight.
But Executive Sheila Peterson has other plans for the handsome custodian. Richard appears to be the perfect match for the no-strings-attached romance she's after, but she soon discovers that he's hiding more than the designer suits in his closet.
About Brenda S. Anderson ~
Brenda S. Anderson writes gritty and authentic, life-affirming fiction. She is a member of the American Christian Fiction Writers, and is currently President of the ACFW Minnesota chapter, MN-NICE. When not reading or writing, she enjoys music, theater, roller coasters, and baseball, and she loves watching movies with her family. She resides in the Minneapolis, Minnesota area with her husband of 28 years, their three children, and one sassy cat.