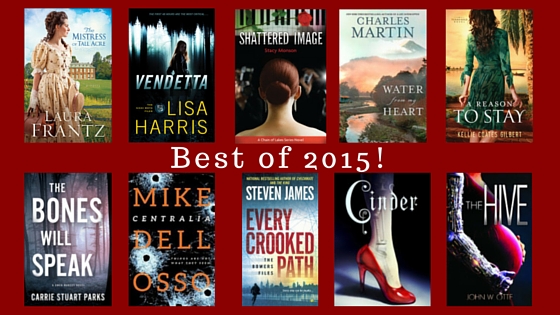 I only read 72 books in 2015. I know, to many of you that sounds like a lot, but I used to read over 100 books, easily. Much of the blame for the low number lies with life taking precedence over reading time, but some blame also belongs to the decreasing number of books I'm interested in reading. It seems fewer and fewer Christian fiction reads have *meat* to them.
That said, a number of books still merited Favorite status from me, novels I would highly recommend to others. The oddity is that I have not one but two cyborg books on my list! I never could have predicted that!
My favorites are listed below in no particular order. In addition, I was unable to get to a couple of books I'm certain would have made this list–because those authors' books always do!–so I'm giving them the benefit of a doubt and mentioning them as well.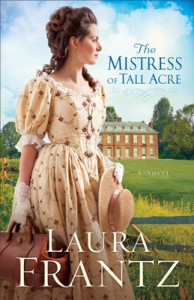 THE MISTRESS OF TALL ACRE
by Laura Frantz
Revell
The American Revolution is finally over and Sophie Menzies is starved for good news. When her closest neighbor, General Seamus Ogilvy finally comes home to Tall Acre, she hopes it is a sign of better days to come. But the general is now a widower with a small daughter in desperate need of a mother. Nearly destitute, Sophie agrees to marry Seamus and become the mistress of Tall Acre in what seems a safe and sensible arrangement. But when a woman from the general's past returns without warning, the ties that bind this fledgling family together will be strained to the point of breaking. When all is said and done, who will be the rightful mistress of Tall Acre?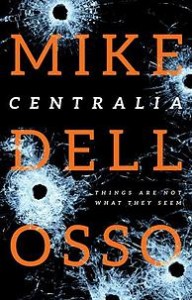 CENTRALIA
(Jed Patrick series)
by Mike Dellosso
Tyndale House Publishers
Peter Ryan wakes up on a typical morning only to find his house empty, his wife and daughter nowhere to be found. His world is shattered after a phone call to a friend confirms the impossible: his wife and daughter died in a car accident he does not remember. Haunted by faint memories and flashes of details, Peter becomes convinced that something isn't right and begins to question reality. When he discovers a note in his daughter's handwriting, strange memories begin to surface that cause him to second-guess nearly everything he once believed. Suddenly armed men show up at Peter's home, turning the mysterious puzzle of his past into a dangerous game of cat and mouse. On the run and unsure whom to trust, Peter has to discover what's real and what isn't . . . before he loses everything.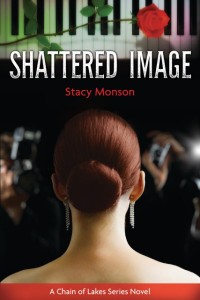 SHATTERED IMAGE
(Get Shattered Image for ebook, only 99¢ right now! Click >here< to purchase)
(Chain of Lakes book 1)
by Stacy Monson
Kiera Simmons' career as a high-profile fashion model ends abruptly when a failed relationship nearly lands her in jail. Now she forges a quiet life helping teens understand their eternal value in a world saturated with the distorted messages of society.
Peter Theisen is on the fast track to everything the celebrity life promises with every step of his meteoric rise in the music world orchestrated by his ambitious manager.
Their sweet, unexpected romance is threatened by her past and his future, a life-changing diagnosis, and financial devastation. As they struggle to find their way back to each other, and to the One who matters most, the allure of wealth and fame may jeopardize everything.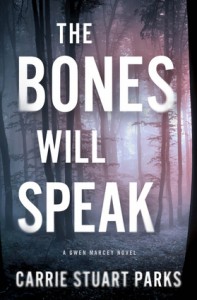 THE BONES WILL SPEAK
(Gwen Marcey #2)
by Carrie Stuart Parks
Thomas Nelson
When Gwen Marcey's dog comes home with a human skull and then leads her to a cabin in the woods near her Montana home, she realizes there's a serial killer in her community. And when she finds a tortured young girl clinging to life on the cabin floor, she knows this killer is a lunatic.
Yet what unsettles Gwen most is that the victim looks uncannily like her daughter.
The search for the torturer leads back in time to a neo-Nazi bombing in Washington state—a bombing with only one connection to Montana: Gwen. The group has a race-not-grace model of salvation . . . and they've marked Gwen as a race traitor.
When it becomes clear that the killer has a score to settle, Gwen finds herself in a battle against time. She will have to use all of her forensic skills to find the killer before he can carry out his threat to destroy her—and the only family she has left.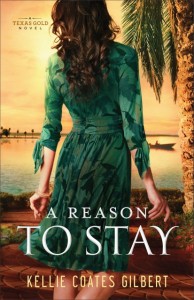 A REASON TO STAY
(Texas Gold #3)
Kellie Coates Gilbert
Revell
As the host of her own television news show, Faith Marin works to expose the truth for her viewers. But in her personal life, she's anchored her world with firm boundaries in order to hide a family history she'd like to forget. Her pro bass fisherman husband Geary's life is an open book, and unfortunately his busybody family doesn't know the meaning of boundaries. Deception and crippling differences soon derail their tender relationship, leading Faith to believe her only option is to end the marriage. But while Faith considers whether divorce is the only answer to their issues, tragedy strikes and her heartrending decision is interrupted. With her life in the balance, Faith finds that the one she has been shutting out may be the very one she cannot bear to lose.
Kellie Coates Gilbert takes readers on an emotional roller coaster as she weaves themes of unexpected trial, self-discovery, and forgiveness in this profoundly honest portrait of the tensions that can break a marriage–and the ultimate healing power of love.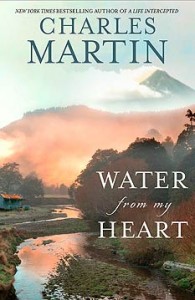 WATER FROM MY HEART
by Charles Martin
Center Street
Charlie Finn had to grow up fast, living alone by age sixteen. Highly intelligent, he earned a life-changing scholarship to Harvard, where he learned how to survive and thrive on the outskirts of privileged society. That skill served him well in the cutthroat business world, as it does in more lucrative but dangerous ventures he now operates off the coast of Miami. Charlie tries to separate relationships from work. But when his choices produce devastating consequences, he sets out to right wrongs, traveling to Central America where he will meet those who have paid for his actions, including a woman and her young daughter. Will their fated encounter present Charlie with a way to seek the redemption he thought was impossible–and free his heart to love one woman as he never knew he could?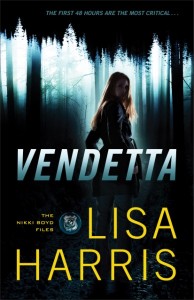 VENDETTA
(The Nikki Boyd Files #1)
by Lisa Harris
Revell
No one needs to push Nikki Boyd to excel on the Tennessee Missing Person Task Force. The case of her own missing sister, still unsolved after ten years, is the driving force in her work. When a Polaroid photo of a missing girl shows up at a crime scene, Nikki quickly recognizes similarities to the past. The closer she gets to the abductor, the more she feels that this case is getting personal, and that she is not the hunter at all–but actually the one being hunted.
With this explosive first book in the new Nikki Boyd Files, Lisa Harris takes readers on a fast-paced pursuit of justice that will have them holding their breath until the heart-stopping finish.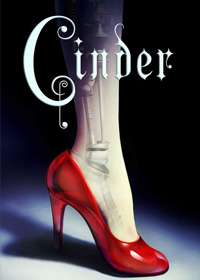 The Lunar Chronicles Series
by Marissa Meyer
No, this isn't Christian fiction, but it's definitely clean YA fiction written very well. I never imagined I'd get hooked on a YA fairy-tale sci-fi series, but I did.
Back cover description from CINDER, book #1:
Humans and androids crowd the raucous streets of New Beijing. A deadly plague ravages the population. From space, a ruthless lunar people watch, waiting to make their move. No one knows that Earth's fate hinges on one girl. . . .
Cinder, a gifted mechanic, is a cyborg. She's a second-class citizen with a mysterious past, reviled by her stepmother and blamed for her stepsister's illness. But when her life becomes intertwined with the handsome Prince Kai's, she suddenly finds herself at the center of an intergalactic struggle, and a forbidden attraction. Caught between duty and freedom, loyalty and betrayal, she must uncover secrets about her past in order to protect her world's future.
Had no time to read these yet, but I'm certain they'd be favorites! Their books always make my Favorites list.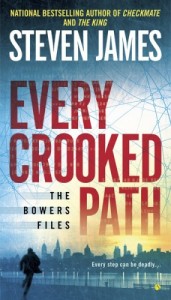 EVERY CROOKED PATH
(The Bowers Files)
by Steven James
Signet
A mysterious suicide and a series of abductions draw Patrick into a web of intrigue involving an international conspiracy where no one is who they appear to be and the stakes have never been higher.
Soon, Patrick discovers that the secret to stopping the Piper's current crime spree lies in unlocking answers from an eight-year-old cold case—and the only way to do that is by entering the terrifying world of the conspirators himself.
Dark, probing, and chilling, Every Crooked Path takes an unflinching look at the world of today's cybercrimes and delves into a parent's worst nightmare as it launches a new chapter of Patrick Bowers thrillers.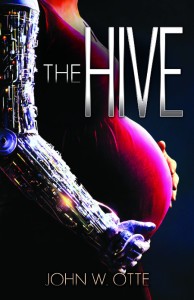 THE HIVE
by John W. Otte
A pregnant cyborg and a teenage boy fight against intergalactic governments to protect the unborn in this novel from a Christy Award-nominated author.
Why is Zain pregnant? She belongs to the Hive, a collective of cyborgs who choose to live apart from the rest of human society. At times, the Hive rent out some of their females to produce tailor-made children for paying couples. But Zain is an engineer, not a breeder. When she finds herself separated from the Hive, she decides to find the person who she thinks ordered the baby. Surely they'll help her find her way home.
Matthew "Scorn" Nelson has spent the better part of his teenage years cracking computer systems, causing mischief and havoc wherever he can. But the night of his greatest triumph turned into a painful memory, one he wants to erase. But that night was also his first step on a road to faith. When Zain arrives on his doorstep, Scorn is horrified. What's he supposed to do with a pregnant teenage cyborg?
Unfortunately, he'll have to answer that question on the run. Zain's people want to reclaim her and terminate her pregnancy. And both the Ministrix and the Praesidium, two intergalactic governments in a constant state of cold war, want Zain's baby for their own reasons. Will their enemies run them down? Or will Zain find a new Hive for both her and her child?
What were your favorite books from 2015?