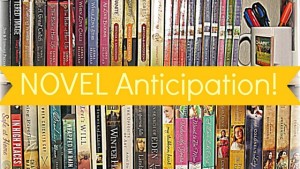 As the publishing climate continues to change, my list of must-read books continues to shrink. 2016 will not bring us the latest Laura Frantz, as her publisher is moving her to spring releases. My good friend Lorna Seilstad doesn't have a book coming out this year either (insert sad face). I'm sure Charles Martin will have a 2016 release, but I have no info on it yet, same goes for Steven James.
That said, there are a handful novels I'm looking forward to reading, most by authors who've established themselves as excellent storytellers.
What books are you looking forward to reading in 2016?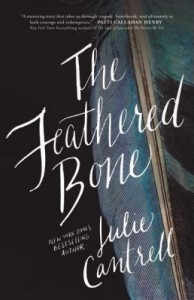 THE FEATHERED BONE
by Julie Cantrell
Thomas Nelson
On a field trip to the Big Easy, Ellie and her friend receive a feather bone from a fortune teller. Shortly after Ellie's friend Sarah disappears without a trace after going into a restroom, Ellie lets the guilt sink her into a deep depression. Amanda's family begins to fall apart. Does Amanda lose faith when Ellie does the unthinkable? What happens when hurricane Katrina hits? Do they ever find Sarah?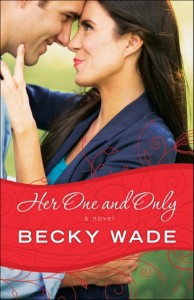 HER ONE AND ONLY
Porter Family Series
by Becky Wade
Bethany House
When NFL tight end Gray Fowler is threatened by a stalker, his team hires a professional bodyguard to watch him. But when Gray's "protection" turns out to be a woman half his size, he's indignant. Will Dru—a former marine and expert markswoman—prove to be up to the job? And meanwhile, who's guarding Gray's heart?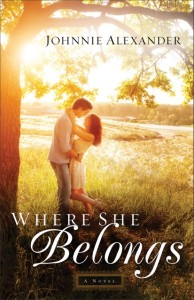 WHERE SHE BELONGS
Misty Willow Series
by Johnnie Alexander
Revell
This is a new-to-me author, her first contemporary release.
Shelby Kincaid leaves the busy city with her children to pursue her dream of buying her grandfather's property the Misty Willow. The property was bought by the Sullivan family years back and willed the AJ Sullivan. The home needs alot of work. It was easy for AJ to let go of the house, but not so easy to let go of Shelby.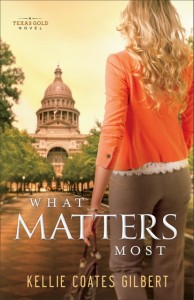 WHAT MATTERS MOST
A Texas Gold Novel #4
by Kellie Coates Gilbert
Revell
Leta Breckenridge is forced to drop out of college to care for her dementia-ridden mother. After learning a severely delinquent account may force her mother into a less desirable facility, Leta steps out of her comfort zone and lands a high-paying job at an Austin public relations firm. But her dream job turns into a nightmare when she learns the firm is a front for a political opposition machine–and that the research she's been collecting will be used against her new love interest, Nathan Emerson.
Nathan is a rising political star being pressured to run a bid to unseat the current governor of Texas. He's already in a relationship with a woman much better suited to be a politician's wife, but he's never met anyone like Leta. Could this feisty, challenging woman hold the key to his heart?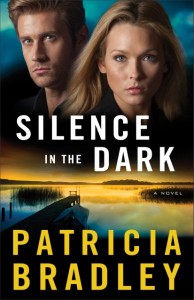 SILENCE IN THE DARK
Logan Point Series #4
by Patricia Bradley
Revell
Two years ago, Bailey Adams broke off her engagement to Danny Maxwell and fled Logan Point for the mission field in Chihuahua, Mexico. Now she's about to return home to the States, but there's just one problem. After Bailey meets with the uncle of one of the mission children in the city, she barely escapes a sudden danger. Now she's on the run–she just doesn't know from whom. To make matters worse, people who help her along the way find themselves in danger too–including Danny. Who is after her? Will they ever let up? And in the midst of the chaos, can Bailey keep herself from falling in love with her rescuer all over again?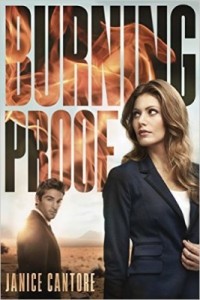 BURNING PROOF
by Janice Cantore
Cold Case Justice Series #2
Tyndale
Detective Abby Hart begins to waiver in her career choice as a police officer when an arrest goes wrong after months of investigating a merciless murder of a young girl. She is haunted by her parent's death. Luke Murphy uncovers a clue about Abby's parents. Should he tell her?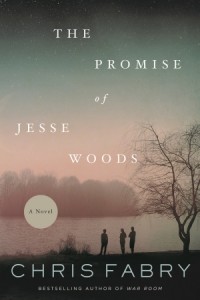 THE PROMISE OF JESSE WOODS
by Chris Fabry
Tyndale
No description listed yet, but I've loved all Chris Fabry's previous works.
In addition, friends Stacy Monson, Chawna Schroeder, Joseph Courtemanche, Rose Ross Zediker, Shannon Taylor Vannatter, and Julie Klassen have books coming out this year–I'll give each of them their own post when the time comes. And I'm certain I'll discover more books as the year goes on.