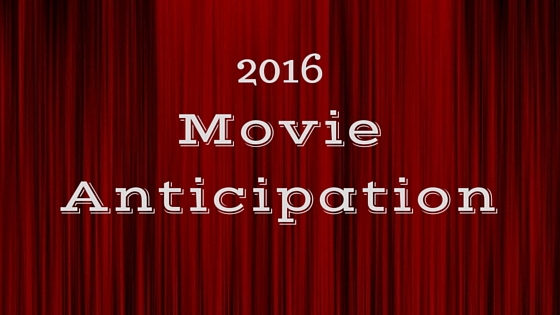 It's no surprise to my loyal readers that I love going to movies. Those two-plus hours are stress-free with no phones ringing (usually, anyway!), no house to clean up, nothing else demanding my time. So I get to sit alongside family and friends, relaxing (in some theaters, reclining!) with a bowl of popcorn and a beverage, and turn off my brain.
And every year, my calendar gets scheduled with must-see movies. My favorite movies are usually action- or kid-related. Romances tend to have more lust than romance and comedies are often raunchy. I do go see many of the Christian-geared films, but their quality isn't quite there yet–but it's definitely improving.
Anyway, here's my list for 2016.
Are any of these movies on your must-see list?
What movies do you want to see that I haven't listed?
The Finest Hours
January 29
Batman v. Superman: Dawn of Justice
March 25
The Huntsman Winter's War
April 22
Captain America: Civil War
May 6
X-Men Apocalypse
May 27
Finding Dory
June 17
Independence Day: Resurgence
June 24
Star Trek Beyond
July 22
Doctor Strange
November 4
Rogue One: A Star Wars Story
December 16