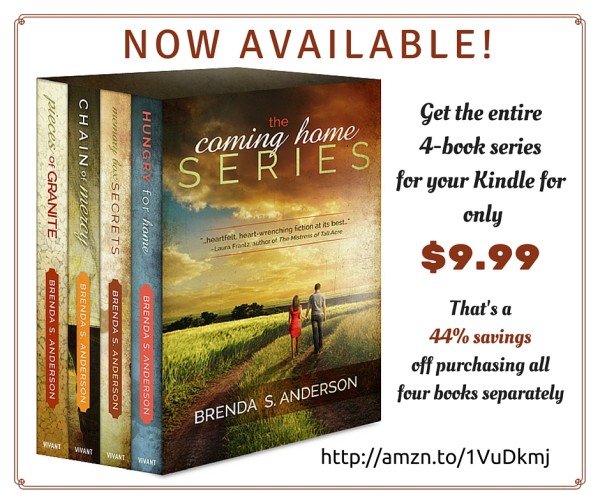 After months of sitting on the back-burner due to life happening, the Coming Home Series ebook box set is finally available! And it's only $9.99! That's all four books in one set for a super-low price! Perfect reading for these snowy winter days, right?
Purchase the ebook set >here<.
I'd dearly love it if you helped spread the word. Thank you!
*Right now the set is only available for Kindle, but I plan to offer it for Nook down the road.