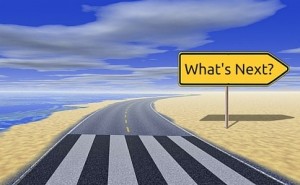 Now that the Coming Home series is complete a lot of you have asked, "What's up next?" Well, until recently, I wasn't certain of that myself, but I now have a plan. We all know that plans can go awry, but I'll do my best to stay on schedule.
I have a couple of books written in a new series (Where the Heart Is) and am working on the third. My original intent was to release book #1, Risking Love, this coming May, but that never felt right. Risking Love needs to come out around Valentine's Day–it just fits, so I've decided to hold off until 2017. This new series is nothing like my first series in that the focus is on romance, and each book spotlights different characters rather than follow one couple. It's not nearly as gritty as the Coming Home series either, but I don't shy away from reality.
Also, a number of readers have told me they want more from subplot characters from the Coming Home Series, and that gave me some inspiration. While I have no plans to write another full-length novel in that series, I've decided to write four novellas, each spotlighting a different character, and each story will have strong romantic elements.
Thank you all for following my writing journey! I hope you enjoy the new stories!
My Tentative Book Release Schedule:
(Novella titles yet to be decided)
August 2016 – Lauren's Story (Coming Home Series novella) – You first met Lauren in Memory Box Secrets.
December 2016 – Nathan's Story (CHS novella) – Richard Brooks' nephew
February 2017 – Risking Love (Where the Heart Is) – formerly titled Hearts at Risk. This book was a Genesis finalist.
February 2017 – Lee's story (CHS Novella) – Debbie Brooks Verhoeven's friend from Pieces of Granite
May 2017 – Brittany & Austin's story (CHS Novella) – the homeless and foster kids from Hungry for Home
June 2017 – Capturing Beauty (Where the Heart Is)
October 2017 – Finding Jessie (Where the Heart Is) – tentative title