I can't think of much better than sitting outside in the spring sunshine with a book in hand, can you? (Assuming spring gets here!) Here are a few titles that would be perfect for that anticipated sunshiny day.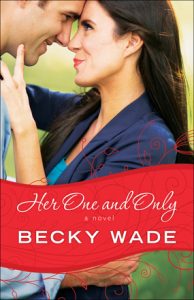 HER ONE AND ONLY
(Porter Family Series)
by Becky Wade
Gray Fowler, star NFL tight end, is being pursued by a stalker, so his team hires a protection agency to keep Gray under the watch of a bodyguard at all times. When Gray meets Dru Porter, an agent assigned to him, he's indignant. How can an attractive young female half his size possibly protect him?
But Dru's a former Marine, an expert markswoman, and a black belt. She's also ferociously determined to uncover the identity of Gray's stalker. And she's just as determined to avoid any kind of romantic attachment between herself and the rugged football player with the mysterious past. But the closer they get to finding the stalker, the closer they grow to each other. As the danger rises, can Dru and Gray entrust their hearts–and their lives–to one another?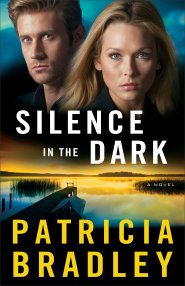 SILENCE IN THE DARK
(Logan Point Series #4)
by Patricia Bradley
Two years ago, Bailey Adams broke off her engagement to Danny Maxwell and fled Logan Point for the mission field in Chihuahua, Mexico. Now she's about to return home to the States, but there's just one problem. After Bailey meets with the uncle of one of the mission children in the city, she barely escapes a sudden danger. Now she's on the run–she just doesn't know from whom. To make matters worse, people who help her along the way find themselves in danger too–including Danny. Who is after her? Will they ever let up? And in the midst of the chaos, can Bailey keep herself from falling in love with her rescuer all over again?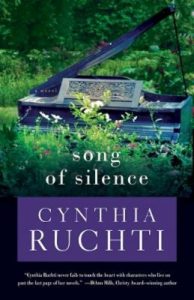 SONG OF SILENCE
by Cynthia Ruchti
Lucy and Charlie Tuttle agree on one thing: they're committed to each other for life. Trouble is, neither of them expected life to look like this. While Charlie retired early, Lucy is devoted to a long-term career . . . until the day she has no choice.
Forced to retire from her position as music educator in a small Midwestern K-8 school, Lucy can only watch helplessly as the program her father started years ago disintegrates before her eyes. As the music fades and a chasm separates her from the passion of her heart, Lucy wonders if her faith's song has gone silent, too. The musical score of her life seems to be missing all the notes.
When a simple misstep threatens to silence Lucy forever, a young boy and his soundless mother change the way she sees—and hears—everything.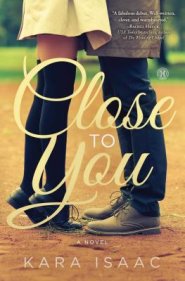 CLOSE TO YOU
by Kara Isaac
A disgraced scholar running from her past and an entrepreneur chasing his future find themselves thrown together—and fall in love—on a Tolkien tour of New Zealand.
Allison Shire (yes, like where the Hobbits live) is a disgraced academic who is done with love. Her belief in "happily ever after" ended the day she discovered her husband was still married to a wife she knew nothing about. She finally finds a use for her English degree by guiding tours through the famous sites featured in the Lord of the Rings and The Hobbit movies. By living life on the road and traveling New Zealand as a luxury tour guide, Allison manages to outrun the pain of her past she can't face.
Jackson Gregory was on the cusp of making it big. Then suddenly his girlfriend left him—for his biggest business competitor—and took his most guarded commercial secrets with her. To make matters worse, the Iowa farm that has been in his family for generations is facing foreclosure. Determined to save his parents from financial ruin, he'll do whatever it takes to convince his wealthy great-uncle to invest in his next scheme, which means accompanying him to the bottom of the world to spend three weeks pretending to be a die-hard Lord of the Rings fan, even though he knows nothing about the stories. The one thing that stands between him and his goal is a know-it-all tour guide who can't stand him and pegged him as a fake the moment he walked off the plane.
When Allison leads the group through the famous sites of the Tolkien movies, she and Jackson start to see each other differently, and as they keep getting thrown together on the tour, they find themselves drawn to each other. Neither expected to fall in love again, but can they find a way beyond their regrets to take a chance on the one thing they're not looking for?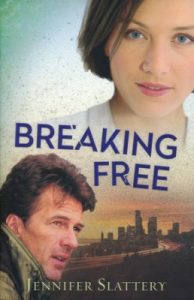 BREAKING FREE
by Jennifer Slattery
Women's ministry leader and Seattle housewife Alice Goddard appears to have it all. But when her credit and debit cards are denied, she begins an investigation into the family's finances—and discovers her husband trapped in a downward spiral of lies. Can they break free from his deception in time to save their marriage?