Congratulations to Gayle,
Winner of Sweet Release!
---
*** Book Giveaway ***
See Contest Rules Below
---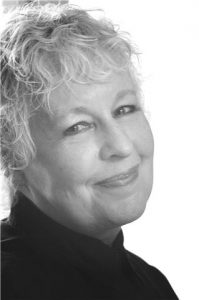 I had the pleasure of *meeting* Nicole Petrino-Salter a handful of years ago via her blog, Into the Fire. I was immediately drawn to her honesty and openness when talking about the state of Christian fiction, and quite often, we share the same opinion. Since then she's become a sounding board and a prayer warrior and best of all, a very dear friend.
Nicole has just released a new romance, Sweet Release, so I'm thrilled to welcome Nicole back to tell us a little about herself and the new story.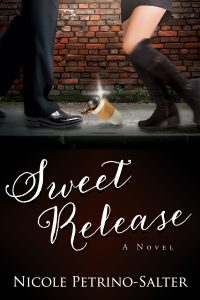 First, here's the back cover blurb for Sweet Release (and isn't that cover just gorgeous!):
Love is just a four letter word until its true revelation hits hard in the hearts of six people who have yet to experience it in its purest form. The journey these individuals make to realize the origin and reality of genuine love is both gut-wrenching and rapturous, searching to find the sweet release to love freely. A film critic, an architectural designer, a rape victim, a computer wizard, a lonely divorcée, and a longtime bachelor pastor discover love is far more powerful than anything they've experienced in their pasts.
Nicole, thank you for stopping by today! And congratulations on your fantastic new release! So excited for you!!! What do you hope your readers take away from the story?
In the Foreword for Sweet Release I give a warning to readers stating this particular story is definitely Christian Fiction and heavy on romance. I'm not pulling any punches with this one. If a reader doesn't like stories about the journey to and in faith, this is probably not the book for them. Six characters in this book have either had bad experiences with love, have never known love, and/or wonder if they will ever experience it the way it was "meant to be" if such an ideal even exists. One of my hopes for readers of this story is that they will be able to feel what one – or all of – these individuals experience physically, emotionally, and spiritually as they seek the road to romance and love.   
What are you working on right now?
At this time I have three novels in various stages of progress, but they've been this way for a long time. I trust the Lord will redirect me to them anytime, and I'm praying He will restore me to their completion. He once said to me during the long endeavor to write my first novel, a huge tome that took years to finish, "If you pick up the pen, I'll give you the words." I put it on my business card, and I've never forgotten it. At the time, I wrote that 700+ page novel in longhand, thus "the pen". Now I need to do my part to get back to the keyboard and allow Him to fulfill His words to me.  
What keeps you writing during the difficult times?
I wish I could give you a genuine answer/solution to this question. I'm not the most disciplined writer at any time, let alone during difficult times. I'm exceptionally emotional and difficult times tend to crush me where creativity is required. Honestly, it's like a I lose all confidence and am stunted until they pass. I do find that afterward the restoration taps into a deep expressive part of me, and I can usually translate that into writing again.
---
About Nicole ~
Nicole Petrino-Salter writes love stories with a passion. After spending over 30 years in Thoroughbred horse racing, she wrote her first novel Hope of Glory about racing and life on the track. Since then she has written several books. Nicole lives just south of Seattle, Washington, and is devoted to the Lord Jesus Christ, her family, friends, pets, and writing novels for His glory. You can find her most days at hopeofglory.typepad.com.
Nicole writes Love Stories and Romance.
Get in touch with Nicole ~
Purchase Sweet Release ~
Other books by Nicole Petrino-Salter ~
---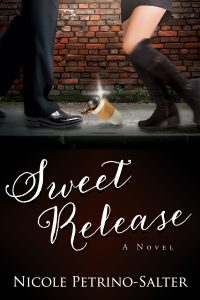 *** Book Giveaway ***
Nicole has graciously offered to give away one ebook copy of Sweet Release to one commenter who answers this question:
Why do you read romance novels that don't adhere to the "squeaky clean" mantra of most Christian romance?
This contest ends Sunday, May 29, 2016 at 11:59 pm CST. I will post the winner on Monday, May 30, 2016. Winner will be chosen via Random.org.