Two weeks ago my debut novel, Chain of Mercy, eclipsed the 100 Review mark on Amazon! Not too bad for a marking-averse, small-pub-turned-indie author. I promised a celebration and a giveaway when that happened, so here it is: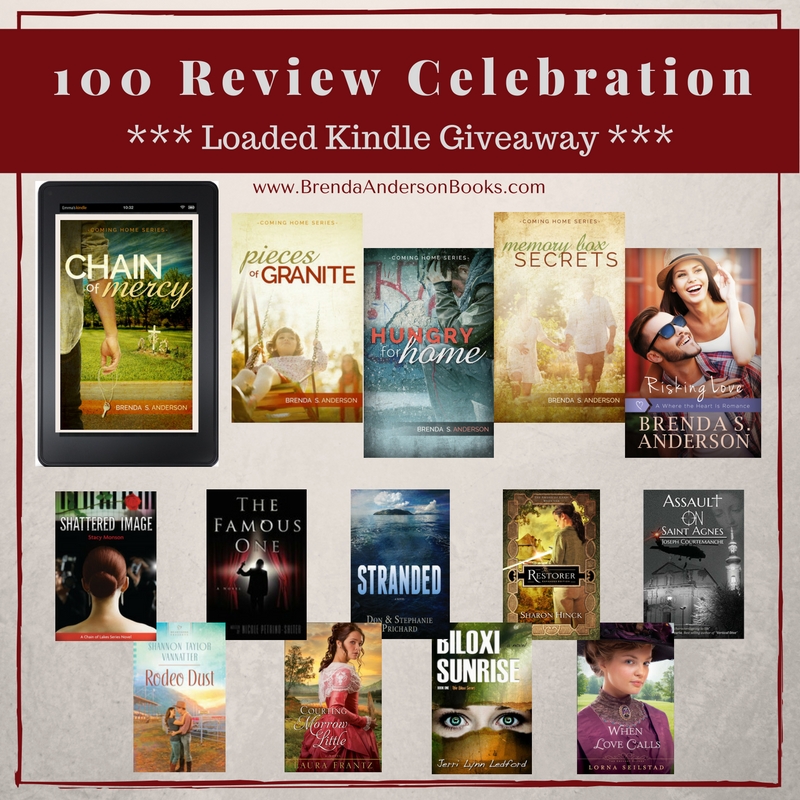 I'm giving away a 7″ Display Kindle Fire loaded with books! All my books including the soon-to-be-released Risking Love, plus books by nine authors who have mentored me, who've been critique partners, prayer partners, and encouragers on this writing journey.
Kindle Books included in giveaway:
Starting tomorrow, I'll be spotlighting up to two of those authors every day for the next week.  You may enter once a day by answering the question of the day in the comments. The contest ends August 16 at 12:00 am CST. Enter using the Rafflecopter form below.
Question of the Day: Who is your all-time favorite author?