I "met" Nicole Petrino-Salter several years back via her excellent blog, Into the Fire. Here was a fellow author who shared many of the same thoughts I did about the state of Christian fiction. She's also a huge fan of one of my favorite authors, Vince Flynn. Since meeting her, Nicole has become a dear friend, one whom I can share my praises and complaints with, a friend who is a tremendous encourager and prayer warrior. Someday I hope to meet her in person!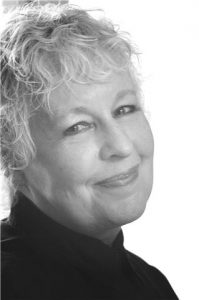 About Nicole ~
Nicole Petrino-Salter writes love stories with a passion. After spending over 30 years in Thoroughbred horse racing, she wrote her first novel Hope of Glory about racing and life on the track. Since then she has written several books. Nicole lives just south of Seattle, Washington, and is devoted to the Lord Jesus Christ, her family, friends, pets, and writing novels for His glory. You can find her most days at hopeofglory.typepad.com.
Connect with Nicole ~
Nicole's Novels ~
Sweet Release | Destination | The Famous One | Breath of Life | Hope of Glory
Question of the Day: Do you prefer paperback, hard cover, or ebook?