Jerri Lynn Ledford and Joseph Courtemanche both write fabulous mystery/suspense/thriller novels, and both are working toward releasing book #2 in their respective series. I do wish they'd hurry up and release them!
I met Jerri around eight years ago shortly after I joined American Christian Fiction Writers (ACFW). She was assigned to my critique group along with Shannon Taylor Vannatter and Lorna Seilstad. I do believe God brought the four of us together. (Read more about Shannon and Lorna tomorrow.) Jerri was very instrumental in convincing me to publish my romance series, having worked on both Risking Love and Capturing Beauty. Without her keen insight, these books would still be languishing on my computer.
Once you meet Joe Courtemanche, you'll never forget  him as he's definitely a larger-than-life personality! I met him through our Minnesota chapter of ACFW, and have grown to greatly respect him. Being a fabulous storyteller is only a small part of who he is. No one gives back to his community more than Joe, whether he's working as Santa Claus, praying for all the children he meets, or serving hot meals to those down on their luck (and he does soooo much more!), Joe shines Jesus' light. I am very privileged to know him.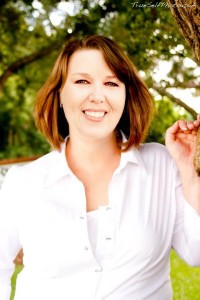 About Jerri ~
Growing up a military brat meant Jerri Ledford traveled a lot, and read a lot. It was only natural that her love of reading would eventually turn into a love of writing. From the first play that she wrote for neighborhood kids while her family was stationed on the military base at Guantanamo Bay, Cuba to her career writing fiction and non-fiction, Jerri has always had a love affair with words. These days, Jerri spends much of her time as a Content Project Manager and fiction writer, but when she's not pounding away at the keyboard, she spends as much time as possible with her grown children and Sampson, the 80 lb. Bull Mastiff rescue she fell in love with.
Connect with Jerri ~
Jerri's Novels & Novellas ~
Biloxi Sunrise | Biloxi Christmas
---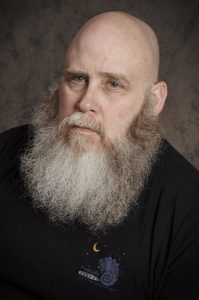 About Joe ~
Joseph Courtemanche is a former Police Officer and Middle East/North Africa analyst. He is a distinguished veteran of the Naval Security Group of the United States Navy, and an Arabic linguist with training at the University of Minnesota and the Defense Language Institute (Honors Graduate).
Joseph's debut novel, Assault on Saint Agnes, won the American Christian Fiction Writers 2015 Genesis award for best novel in the Mystery/Suspense/Thriller category. He has been published in Splickety magazine as well.
Joseph holds several military awards, including two flag letters of commendation for his work in providing real-time intelligence support to commanders in the field. His experience provides the background that's crucial to his writing in the thriller genre. He is a graduate of the University of Minnesota, Minneapolis, and holds degrees from two other colleges as well.
As a performer, he's appeared on television in a variety of commercials, and does voice over work for both radio and television. He delights in doing his own audio books.
His greatest joy is working as a professional Santa for the last fifteen years, appearing in a number of television spots as the Jolly Old Elf.
He lives in Saint Paul, Minnesota with his wife and dog. Both of whom tolerate him fairly well.
Connect with Joe ~
Purchase Assault on Saint Agnes ~
Question of the Day: Who is your favorite mystery/suspense/thriller author?