Check out this beautiful trailer for RISKING LOVE produced by John Martin Keith of Edenbrooke Publications!

Risking Love Trailer by Edenbrooke Productions
Keith not only produced the trailer, but he also wrote the music specifically for my book! How cool is that?! Edenbrooke Productions has also produced music for CBS shows and the Discovery Channel, so when you hire them, you're getting a true professions. So if you're looking for a personalized, one-of-a-kind trailer, I'd highly recommend Edenbrooke Productions.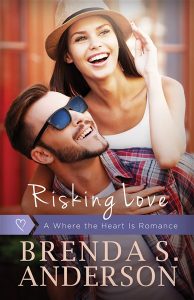 RISKING LOVE, a Where the Heart Is romance, now available for pre-order (Amazon) for only $2.99, that's half off the original price!
Also, stay tuned to Chain of Mercy on Amazon. I'll be running a special later this week. 🙂