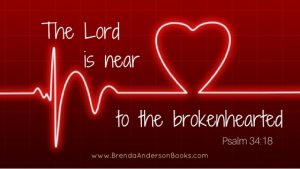 In Risking Love (coming October 4!) Caleb Johnson has faced a lot of heartbreak in his young life. His wife passed away a few years ago and now he's a single father to a spirited toddler. He's also lost the business he and his wife built together and is in danger of losing his home. The last thing he wants is to risk breaking his heart any more than it already has.
But then he meets Lissa who convinces him to let his heart beat again.
Danny Gokey's evocative version of "Tell Your Heart to Beat Again" speaks perfectly to Caleb's story and is wonderful inspiration to all those who are brokenhearted.
The Lord is near to the brokenhearted… Psalm 34:18
RISKING LOVE ebook now available for pre-order on Amazon for only $2.99!
About RISKING LOVE ~
She holds the key to his heart, and his home. Can she risk falling in love with a man whose house she may have to take away?
Bank employee Lissa Morgan likes all the columns of her life to add up. From her job to romance, every major decision is planned out. But before she can go out on a date with Mr. Perfect, she attends a charity auction with her meddling mom who wins Lissa a date with thrill-seeker Caleb Johnson.
Caleb lived for adventure until heart disease stole his wife's life. Then debt closed his business and now threatens to take his home. With a toddler to raise, he vows that his risk-taking days are over. But then he meets the cautious yet curious Lissa Morgan and decides it's time to take one more risk—this time on love.
When Lissa learns the extent of Caleb's debt, she wonders if she can collect on his heart if she forecloses on his home. And why is she falling for the wrong man—one who challenges her to leap from her orderly life and into his waiting arms?