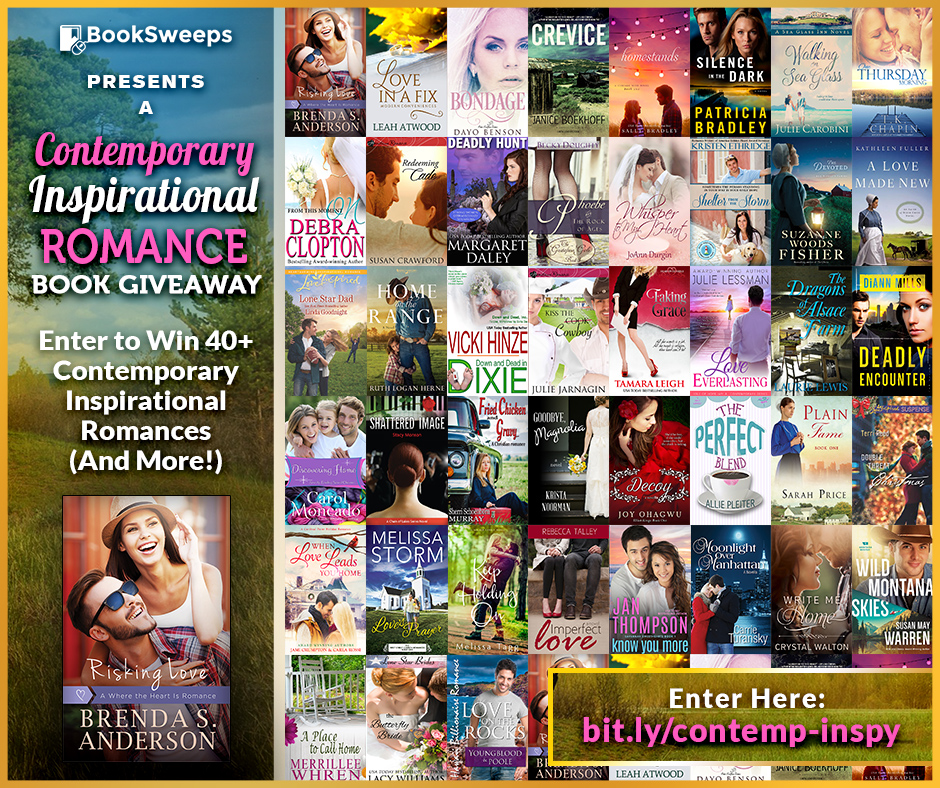 To celebrate the beginning of fall, I've teamed up with more than 40 amazing inspirational contemporary romance authors to give away a huge collection of novels, PLUS a Kindle Fire to one lucky winner!
You can win my novel RISKING LOVE, plus books from authors like SUSAN MAY WARREN, RUTH LOGAN HERNE, SALLY BRADLEY, and my good friend, STACY MONSON! And those are just a few of the authors participating!
You can enter the giveaway by clicking here: https://bit.ly/contemp-inspy
Good luck, and happy reading!
Brenda
(Contest ends Monday, October 17, 2016)