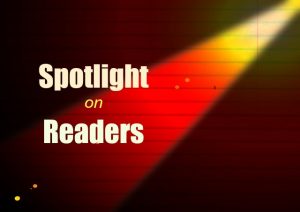 Writers have a number of important tools in their toolbox. Computers, pencils and paper, craft books, grammar aids, conferences and classes, and so much more. And not every writer uses the same tools, but there is one thing every writer needs: reader(s). Your words might be for God's eyes only, or yourself, for family and friends, or they may reach far beyond your home. Without a reader, what is the purpose of writing?
Authors get to spend a lot of time in the spotlight, but that spotlight wouldn't be shining on us if not for our readers. They offer encouragement, support, warm fuzzies, and so often give us the motivation to pen the next book. So over the next few months, I've decided to turn that spotlight around and shine it on those for whom we write. Know that I'm standing and applauding each and every one of you!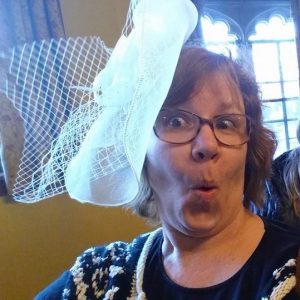 To kick this series off, I'm thrilled to introduce long-time friend Kelly Jo Yaksich. Kelly Jo has been a vocal encourager ever since my very first manuscript was penned. Without her support back then and now, I may have given up long ago!
Kelly Jo's Favorite Things ~
Type of Book: Christian Historical Novel
Book: Prairie Winds Series by Stephanie Grace Whitson
Author: Stephanie Grace Whitson (my first introduction into Historical fiction and made me fall in love with it)
Movie: Sahara
Entree: A Beef Commercial
Dessert: Texas Brownies
Chocolate: Dark chocolate….the darker the better!
Restaurant: ANY "local hole in the wall" hometown restaurant
Beverage: Wine
Animal: Farm animals
Season: Fall
Type of Music: Bluegrass
Song: TOO MANY!!!
Musician: My son who leads worship and writes music….he has a way to deliver us to the Throne of God when he is leading worship
Bible Verse: "The Lord on High is mightier than the noise of many waters."  Psalms 93:4
Color: Lime Green
Item to Collect: Aprons
Hobby: Reading
Flower: Wild Flowers
Holiday:  Christmas
Vacation Location: Puerto  Villarta
And I'll add one more favorite thing to Kelly Jo's list: Her beautiful grandbabies!