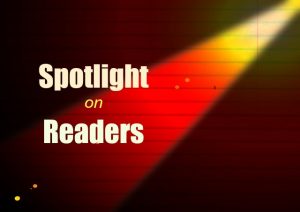 Welcome back to the Reader Spotlight! This week I'm applauding voracious reader and book blogger, Julia Wilson! You can find her well-thought-out reviews at Christian Bookaholic. If you are ever wondering what book to pick up next, a good go-to place is Julia's blog. 🙂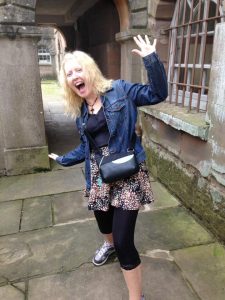 Julia's Favorite Things ~
Type of Book:  Christian fiction set from 1850 onwards
Book: Pride And Prejudice by Jane Austen
Author: Too many to choose from! Cynthia Ruchti, Terri Blackstock, Jennifer Beckstrand and more.
Movie : Wuthering Heights with Laurence Olivier
Entrée : Prawn cocktail
Dessert: Apple pie and homemade custard
Chocolate: Cadbury's caramel
Restaurant: The Rajah in Bewdley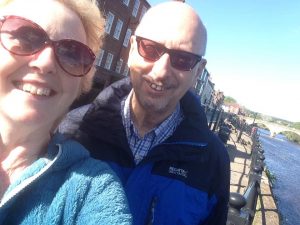 Beverage: Coffee
Season: Summer
Animal: Cat
Type of Music: Modern worship songs
Song: "Love Of My Life" by The Dooleys (1979)
Musician: The Dooleys
Bible Verse: Jeremiah 29:11
Color: Pink
Item to Collect: Books! And lots of them.
Hobby: Reading
Flower: Roses that smell
Holiday: Reeth in Yorkshire
Vacation Location: Barmouth in mid Wales, Looe in Cornwall, the Yorkshire Dales
Car: Honda CRV and I am lucky to own one.
Sport: Speedway but only watching it. Been a Coventry Bees fan since 1975.