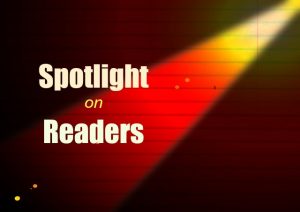 Today we're applauding avid reader and generous reviewer Sarah Ruut! Sarah's been on my booster team since my first release and has graciously stuck with me through all my books. To say Thank You barely expresses my gratitude. Sarah is a cheerleader, reviewer, interviewer for many other authors as well. We're all very grateful for her support and encouragement!
Thank you, Sarah!
Sarah's Favorite Things
Type of Book – Christian fiction; I like to read a variety of genres.
Book – Really?! Okay, for right now, I'd have to say The Lady and the Lionheart by Joanne Bischof. It's amazing!
Author – How long do you have? I'm afraid to start listing because I know I'd leave some out… Besides Joanne Bischof (and Brenda Anderson, of course!), Sarah Sundin, Vannetta Chapman, Melanie Dickerson, Varina Denman, Jennifer Rodewald, Margaret Brownley… There are SO many great authors!
Movie – I'll have to stick with Ever After.
Entrée – I have a recipe for an awesome veggie lasagna. It takes a long time to prep, but it's so good!
Dessert – Cinnamon rolls! Yum!
Chocolate – It's okay, but I'd prefer cinnamon.
Restaurant – Mom's kitchen? It's really hard for me to eat out (allergies).
Beverage – Currently, black tea with raw honey.
Season – In the north, spring. In the south, fall (because, tornadoes…).
Animal – Cats.
Type of Music – Praise and worship.
Song – That's almost as hard as choosing a favorite book. There are so many good ones! Let's go with Words by Hawk Nelson.
Musician – Here we go again… LOL Casting Crowns, Mercy Me, Hawk Nelson, Danny Gokey…
Bible Verse – Right now, Colossians 2:2 "My goal is that they may be encouraged in heart and united in love, so that they may have the full riches of complete understanding, in order that they may know the mystery of God, namely, Christ,"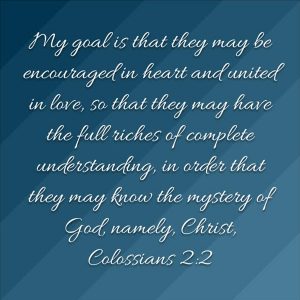 Color – Finally an easy one! 😉 Blue.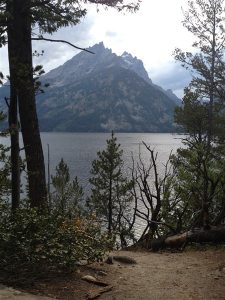 Item to Collect – BOOKS!!
Hobby – Besides reading and writing, I enjoy crocheting, papercrafting, and playing card games.
Flower – Roses.
Holiday – Easter.
Vacation Location – Rocky Mountain National Park.
About Sarah Ruut ~
Sarah Ruut is an avid reader of Christian fiction when she's not busy homeschooling her four tweens and teens. She loves sharing about books and their authors on her blog, Fiction, Faith, and Fun, where you'll find devotionals as well as reviews of Christian fiction, interviews with amazing authors, giveaways and more! You can also connect with Sarah on Facebook, Twitter, Pinterest and Goodreads.