And the Winner Is …
Jan Hall!
---
*** Book Giveaway ***
See contest rules below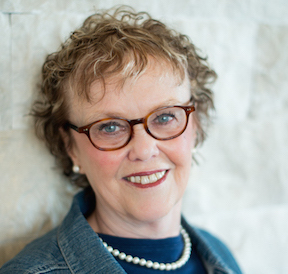 I'm pleased to welcome author Pamela Meyers today! Before I had the opportunity to *meet* Pamela, I certainly knew who she was, not just from her novels, but from her many activities in the writing community. She's definitely someone who pays her gift forward, and what a blessing she is to both writers and readers!
To celebrate the book birthday of Pamela's new release, she stopped by to answer a few questions, but first here's the back cover blurb from Second Chance Love:
Chicago lawyer Sydney Knight and Texas bull rider Jace McGowan have nothing in common but everything to lose when they are thrust together during a weekend rodeo in rural Illinois. Neither one of them would have imagined two years ago that the deep attraction they sensed during a day-long outing would resurface when Sydney's boss assigns her to Jace's legal case.
Sydney has been through a world of hurt since losing her dad when she was sixteen, then being dumped the morning of her wedding. She's sworn off romance and instead devotes her time toward a partnership in her father's law office.
Jace has found faith in God and wants out of his sponsor contract with a risqué restaurant chain that requires him to pose with scantily-clad women. He's about to bail on the contract and pay steep penalties—something he can ill afford, given that his deceased father left the family with unpaid taxes.
Sydney is determined she'll get Jace out of his contract and return to Chicago with her heart intact, but Jace is just as determined to help her see they are meant to be together. Can a city girl with roots deep in Chicago and a bull-riding rancher with roots deep in Texas give themselves a second-chance love?
Sounds fun, doesn't it? I can't wait to read it!
Now let me introduce you to Pamela ~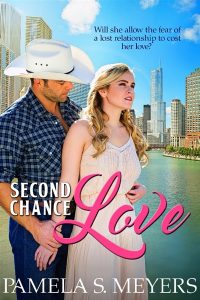 Thanks for visiting today, Pamela, and congratulations on your January release! How exciting! Can you tell us about Second Chance Love? (BTW – Love the cover!) What inspired this book?
Ever since I was a child, cowboys have attracted me. I love the mystique of a strong man on a horse, riding the range and driving cattle. I've been attending the Pioneer City Rodeo in southern Illinois for over ten years. It takes place in a very small community every Labor Day weekend. Each time we attended the rodeo I felt a stronger and stronger urge to set a story there. My favorite event is the bull riding and I quickly decided my hero had to be a bull rider and I mused how could a Chicago attorney who has strong ties to the city fall hard enough for a handsome rodeo cowboy from Texas that she'd be willing to leave what she knows to be with him. Out of that came my story. The story itself has been through a couple makeovers. One storyline didn't gel with my acquiring editor, so it was back to another brainstorming session with one of my author friends and out of that came the one that became SCL.
Love that the concept is so different from other cowboy stories! What do you hope your readers take away from the story?
The Bible says that God didn't give us a spirit of fear, but so often even the strongest of believers go through times when they are scared to fully trust God and take a risk. Sometimes that fear can be almost paralyzing. This is the situation with Sydney Knight, my heroine. It is my hope and prayer that readers, in addition to enjoying an entertaining read, will learn that the proverb that says to trust God with all our hearts and not lean on our own understanding, can apply to whatever their situation might be. As a young Christian, I didn't do that and paid the consequences for making a bad mistake by relying on myself. Mine wasn't the same scenario as Sydney's but I think it can be applied to many situations.
That's an important lesson that I have to keep learning. Could you tell us about your journey to publication?
I got kind of a late start in my writing journey. I always have had the "need" to write things down and created stories during my childhood while playing with my paperdolls, but the pieces didn't all fit into the puzzle until I returned to college in my forties to get my bachelors. I enrolled in an accelerated adult program that required a lot of writing (no tests!) and I also took a lot of writing courses for my upper level electives, including creative writing. That course and encouragement from my writing prof encouraged me to take more fiction writing courses outside of the college venue. The Write to Publish conference is local to me and the first time I attended I took a short story with me for input during an author appointment with Gayle Roper. She looked at the story and said, "You could make this into a novel." My jar dropped. Me? Write a book? She assured me it was very possible and that was the beginning of a rather long journey. Around the same time I joined American Christian Fiction Writers (ACFW) and began attending ACFW conferences. Their workshops, the crit groups and mentoring from other more advanced authors propelled me forward. After many rejections, I finally signed my first contract in 2011 and two more followed soon after that. Since then I've gotten my rights back on the first two novels and have already indie published that one after editing it and giving it a new cover. I also indie published a novella in a novella collection last fall called The Bucket List Dare, and now this month, Second Chance Love, a rodeo inspirational romance, is releasing.
And the most important question: milk chocolate, dark chocolate, white chocolate, or no chocolate?
Dark Chocolate, hands down.
Thanks again, Pamela, for visiting today! Praying God will richly bless your continuing journey.
---
About Pamela Meyers ~
A native of Lake Geneva, Wisconsin, author Pamela S. Meyers lives in suburban Chicago with her two rescue cats. Her novels include Thyme for Love, Love Finds You in Lake Geneva, Wisconsin, What Lies Ahead, and a novella in The Bucket List Dare. Second Chance Love from Bling/ Lighthouse Publishing of the Carolinas, releases in January 2017. When she isn't at her laptop writing her latest novel, she can often be found nosing around Wisconsin and other Midwestern spots for new story ideas.
Connect with Pamela ~
Website | Blog | Facebook | Twitter | Instagram
Giveaway Details ~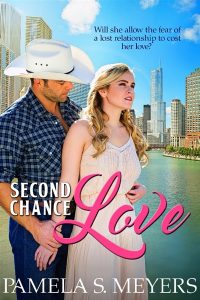 Pamela has graciously offered to give away one paperback copy Second Chance Love. To enter, answer one or both of the following question in the comment section below:
Have you ever been to Chicago? Ever been to a rodeo?
Contest ends Monday, January 30, 2017 at midnight. Winner will be posted on Tuesday, January 31, 2017.