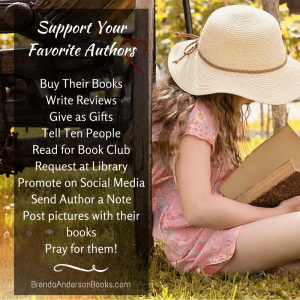 If you've ever wondered how you can support your favorite authors, I've got a list just for you!
Buy their books! Paperback or ebook. Both help.
Write reviews – Amazon, Goodreads, B&N, iTunes, and more. It all helps.
Give their books as gifts. I keep a gift closet full of books so I'm always prepared for gift giving.
Tell ten people. If you tell 10 people about a favorite book, chances are one or more will want to read that book. Then if they tell ten people …
Read their books for your book club. You can even invite the author! Authors love attending book clubs, in person or via Skype.
Request their books at your local library.
Talk about your favorite author on social media. Brag about your favorite book.
Send the author a note. There's little that makes an author happier than receiving a personal note from someone who's read their books and loved them. It's much needed affirmation and validation for the writer.
Post pictures on social media that include your favorite book(s).
Pray for them!
Feel free to grab the above image and share!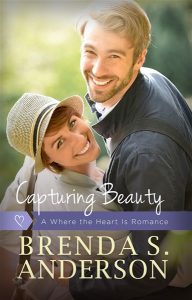 ---
(6) Days until Capturing Beauty releases! Pre-order special for Kindle only $2.99! Amazon