World Down Syndrome Day 2017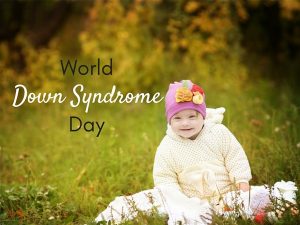 Little breaks my heart more than to hear stories about fetuses diagnosed with Down Syndrome being aborted. It's reported that in Iceland, 100% of those diagnosed will be aborted, and Denmark is heading in that direction. In this US, an estimated 92% of DS diagnoses lead to abortion (read here). Do these countries realize what beauty they are missing out on? Why is this genocide acceptable in our supposedly *tolerant* world that denounces hate? Is there anything more hateful than the extermination of a group of people?
The reason most often quoted for the high rate of abortion is cost. Medical care can be astronomical, and the home care isn't always easy for parents. (But seriously, have you ever heard anyone say parenting is easy?)
Nowadays, people with Down Syndrome go to college. They not only hold down jobs, but also own businesses. They own their own homes. They get married. Life expectancy is nearly 60 years. They read, write, sing, play sports. Tell me, how are they different from you and me?
No, a person with Down Syndrome is not always happy, but everyone I know with DS has a joy most of us long for. Think about that worker with DS at Wendy's, happy to be cleaning the tables. Ask yourself, "Would I be wearing that same smile?"
They are people to be celebrated, not terminated, and it's up to us to speak out against this atrocity. Today's a good day to start.
Fiction with characters with Down Syndrome: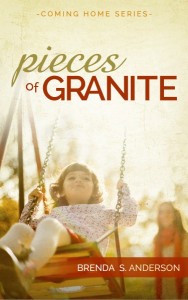 Pieces of Granite
(Coming Home Series prequel)
Brenda S. Anderson
FREE on ebook: https://books2read.com/u/bo6EZR
A couple learns their unborn baby has Down Syndrome, and it drives a wedge in their once-strong marriage.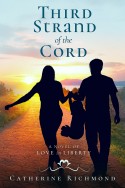 Third Strand of the Cord
Catherine Richmond
Purchase link: books2read.com/u/3LrQR0
A single mom struggles with raising her child alone, but is helped by an overbearing karate instructor.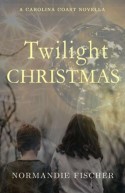 Twilight Christmas
Carolina Coast Novels #3
by Normandie Fischer
Purchase link: books2read.com/u/b5OPv7
Two orphans. One barn. And a community in need of miracles.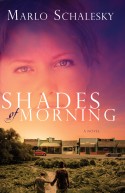 Shades of Morning
by Marlo Schalesky
Purchase link: books2read.com/u/m2XjRr
A woman becomes guardian of her sister's 15-year-old son with Down syndrome.
Tweet about World Down Syndrome Day using #wdsd17