~Winning Over the Cowboy book giveaway~
See details below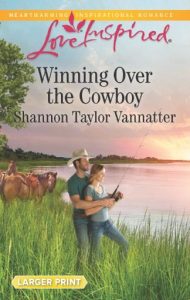 Once again, Shannon Taylor Vannatter's back to introduce her latest release, WINNING OVER THE COWBOY, another cowboy romance that'll certainly make your romance-reading heart go pitter-patter. 🙂
To entice you, here's the back cover blurb for Winning Over the Cowboy:
The Rancher Stakes His Claim 
When she inherits half a dude ranch after losing her best friend, Landry Malone is determined to see Eden's legacy flourish. That is if her friend's broad-shouldered cowboy brother will give her the chance. Chase Donovan isn't happy that his sister left their family business to an outsider—and he's determined to test Landry's mettle, hoping she'll give up her claim. Soon Chase is impressed by Landry's ability to rise to every challenge he puts in her way—and worried that his attraction to the perky spitfire seems to know no end. Finally working together to ensure the ranch's future, will their business partnership be the foundation for something more?
Now to get to know Shannon better, she's answered Either / Or questions below:
Loud or Quiet
Quiet. I come from a calm family. My husband's family is loud, but I guess he got enough of that, he likes quiet. Our son doesn't like a lot of noise or loud talking. Don't get me wrong, we talk to each other a lot, but one at a time and calmly. Having the TV turned up loud drives us nuts. The first several times I visited my husband's family gatherings—they were so loud I ended up with a headache.
Milk chocolate or Dark chocolate
Milk or white. I've tried to like dark, but to me, it's bitter.
City or Country
Country. I lived in the city until I was twelve. When we moved to rural Arkansas, I thought my life was over. But it grew on me. Our town has just over four hundred people. The next town has a population of seven thousand. That's way too big to live in. But even though I live in the country, I'm still a girlie girl. I don't like getting dirty and I want a sturdy fence between me and whatever farm animal I encounter.
Cat or Dog
Both. I'm equally a cat and dog person. I've had one or both most of my life. Right now I have two charcoal gray cats with grass green eyes, and one black and white with half a mustache. My son has a chocolate lab.
Country or Rock 'n Roll
I guess if I had to choose between the two only, Rock 'n Roll. I don't like the twang of Country. But my favorite is Contemporary Christian, so that's what I listen to. My favorite artist is Todd Agnew. I've always loved raspy voices.
Book or Movie
Definitely book, but I can't always spare the time it takes to read a book. And when I'm on overload, movies are more relaxing. I'm a Hallmark movie fan. I record them and watch when I need to unwind.
Introvert or Extrovert
Introvert. Years after high school, I was cutting a former schoolmate's hair. She mentioned that I wasn't anything like I was in school. I asked what she meant. She thought I was stuck up because I didn't talk to anyone. In truth, I was painfully shy and introverted.
Cosmetology school was good for me, even though I only lasted at hairdressing for ten years. I discovered it was a lot more uncomfortable to spend twenty or thirty minutes cutting someone's hair and not talking to them, than to make conversation.
If I'm in my element—at church or a writing function with people I know—I'm pretty outgoing. I enjoy myself, but afterward I'm toast from the effort of being social. if I'm out of my element or don't know anyone there, I'm the one in the corner wishing I could disappear.
Northern states or Southern states
Southern. I do hate the heat and humidity in summer. But I can't imagine living somewhere with constant snow. When is snows an inch in rural Arkansas, we shut down.
Frou frou or Rustic
Both. I love frou frou – satiny fabrics, lace, and floral decor. But rustic is so cool and surprising. Our house is both. The kitchen, dining, living, master bedroom and bath are frou frou. The den, guest bath, and our son's room is rustic. We used to have another small bedroom, but we turned it into a walk-in closet. When we have overnight company, our son sleeps on the couch.
What about you? Are you frou frou, rustic, or a mixture?
About Shannon ~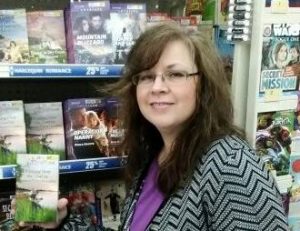 Shannon Taylor Vannatter is a stay-at-home mom/pastor's wife/award winning author. She once climbed a mountain wearing gold wedge-heeled sandals which became known as her hiking boots. Shannon writes inspirational contemporary romance and it took her nine years to get published in the traditional market.
Shannon hopes to entertain Christian women and plant seeds in the non-believer's heart as her characters struggle with real-life issues. Their journeys, from ordinary lives to extraordinary romance through Christ-centered relationships, demonstrate that love doesn't conquer all—Jesus does. In her spare time, she loves hanging out with her family, flea marketing, and doing craft projects.
Get in touch with Shannon ~
Website | Blog | Facebook | Goodreads | Pinterest | Twitter
Purchase Winning Over the Cowboy
Giveaway details: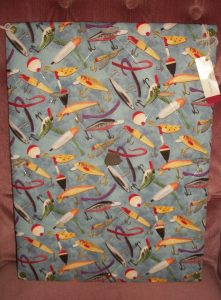 Comment below, answering the question "Are you frou frou, rustic, or a mixture?" to enter the drawing for a copy of Winning Over the Cowboy. Eleven copies will be split among names drawn during the blog tour from April 3 -20. One winner will receive a fishing themed memory board personally crafted by the author. This fabric is special because my son loves to fish as do the characters in the book. Great for displaying kids or grandkids or as a gift for the little fisherman in your life. Deadline April 27th. Winners will be revealed on the author's blog on April 29th. Go to my website (https://shannontaylorvannatter.com) and sign up for my newsletter to enter more giveaways and get a free book download.
Follow SHANNON TAYLOR VANNATTER'S blog tour for more chances to win Winning Over the Cowboy ~