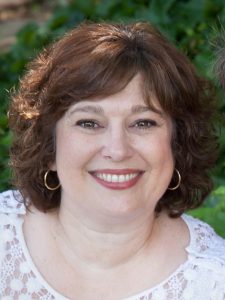 Debut Author Regina Rudd Merrick
Congratulations to Janet Estridge, winner of a
Kindle version of CAROLINA DREAM!
***Book Giveaway***
See Details Below
There's little more exciting that celebrating with friends' successes on this road to publication, so I'm heels-over-head excited for my talented friend, Regina Merrick!!!  I met Regina several years ago when the Inkspirational Messages blog began, and we've been in each other's cheering section ever since.
Before you get to know Regina with her Either/Or answers, here's the blurb for her excellent debut novel, CAROLINA DREAM, a Southern Breeze Series ~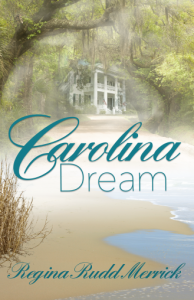 Sarah Crawford wants more from life than to attend the wedding of her ex-fiancée. An unexpected inheritance in South Carolina comes at the perfect time, just as Sarah is willing to use any excuse to get out of town.
When she meets potential business partner Jared Benton and discovers that a house is part of the inheritance, she is sure than God has been preparing her for this time through a recurring dream. But will a dream about an antebellum mansion, many rooms to be explored, and a man with dark brown eyes give her the confidence to take a leap of faith, leaving friends, family, and her job behind?
Regina's Either/Or
Loud or Quiet – Quiet, unless I'm listening to music, and then I want the music loud and everyone else quiet! Lol!
Milk chocolate or Dark chocolate – BOTH. Milk, semi-sweet, dark, intense, chocolate with coffee beans . . . you get the idea. The spectrum of chocolate is my friend!
(Oh, absolutely! All chocolate is good!)
City or Country – Country, definitely. I grew up on a gravel road in a rural community. Now I live smack-dab in the middle of the city. OK, so the city only has 3,000 people in it . . . 🙂 My daughter lives in Brooklyn, NY. I love to visit, but after about 4 days, I'm ready to head south!
Cat or Dog – Both. I love dogs for their unconditional love and good humor. I love cats for their warm snuggles and hi-jinks.
Country or Rock 'n Roll – Depends on the mood. I like classic country – the old stuff, and I like classic rock 'n roll. I guess you could say, "I'm a little bit country, I'm a little bit rock 'n roll." And yes I was a BIG "Donny and Marie" fan in my tween years . . .
(I'm still a big Donny fan!!!)
Book or Movie – depends. Most of the time the book is better. You get more info in a book, but sometimes, as in the case of stories by Clive Cussler or Robert Ludlum, I get more out of the movies because the books have TOO much information for my small non-technical brain!
Introvert or Extrovert – Outgoing Introvert. Yes, it's a thing. As long as there is someone in a crowd I know well, and once I get to an event, I'm fine. It's the dreading it ahead of time. Plus, I revel in any "alone time" I can get!
Northern states or Southern states – Southern all the way. Sorry, Brenda, but as much as I enjoyed my trip to Lake Superior and the Mall of America, the MOSQUITOES!!! Plus, having to use heat in July is just not natural to this Southern Belle!
(Yes, Minnesota does have a terrible population of mosquitoes! Guess that's the price we pay for having all the beautiful lakes. And using heat in July? You must have been up here during an unusual summer cold snap – our July's are usually 80 – 90 degrees with stifling humidity. Bleh!)
Question for Readers:
Do you prefer the Northern States or Southern States? Why?
---
About Regina ~
Regina Merrick began reading romance and thinking of book ideas as early as her teenage years when she attempted a happily-ever-after sequel to "Gone With the Wind." That love of fiction parlayed into a career as a librarian, and she is currently the director of a small public library in Marion, KY. She began attending local writing workshops and continued to hone her craft by writing several short and novel-length fan-fiction pieces published online, where she met other authors with a similar love for story, a Christian worldview, and happily-ever-after. Married for 30+ years and active in their church, Regina and her husband have two grown daughters who share her love of music, writing, and the arts. Visit Regina on Facebook, Twitter, Instagram, or on her website at www.reginamerrick.wordpress.com.
Connect with Regina ~
Facebook | Pinterest | Twitter | Instagram
Purchase Carolina Dream ~
For more purchasing information, Mantle Rock Publishing LLC can be contacted by email at mantlerockpublishing@gmail.com or by calling 270-493-1560, Monday through Friday from 9:00 a.m. to 4:00 p.m.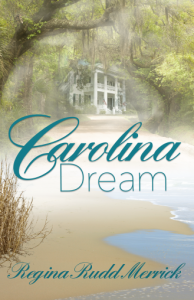 ~ Book Giveaway ~
Regina has graciously offered to give away one Kindle version of Carolina Dream. To enter, in the comments below answer the question,
"Do you prefer the Northern States or Southern States? Why?"
This contest ends Sunday, April 30, 2017 at 11:59 pm CST. I will post the winner on Monday, May 1, 2017. Winner will be chosen via Random.org.