And the winner of a copy of Knee-High Lies is
Dianna!
*Book Giveaway*
(See Contest Rules Below)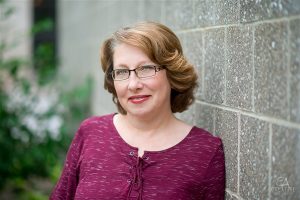 I'm so very excited to introduce Dawn Ford to you! I met Dawn back in 2009 when Lorna Seilstad put together the Inkspirational Messages blog, and Dawn was one of the ten original contributors. Since then, I've had a front row seat to her writing journey, and I've been cheering her on with each step, including her win of the Genesis Award in 2016. This latest leg of the journey has been one of the most exciting, since her announcement that her YA novel, Knee-High Lies was going to be released. I had the pleasure of reading an early edition of this gritty, true-to-life story, so I'm thrilled to now see it in print.
Here's the back cover blurb ~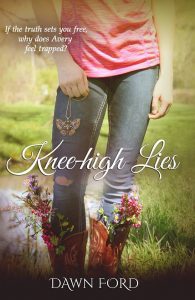 What happens when the lies you tell grow so high you can't see the truth?
To the outside world Avery Denton's life looks happy, normal even. But it isn't. Not even close. She believes nothing can make it worse. When her mother skips town with their banker, the small-town gossips focus on her.
Jaxson Stewart, Avery's neighbor and friend, has had a crush on her for years. She makes his heart race, which is dangerous for a boy with a heart condition. Unlike their community, he refuses to hold her mother's actions against her.
Avery's summer heats up when Jaxson kisses her under a star lit sky. The rest of her life boils over, though, when Avery becomes the target of revenge, her alcoholic father's anger escalates, and long-hidden family secrets come to light.
Can Avery find strength in the truth? Or will she continue to struggle through knee-high lies?
Intrigued? I knew you would be! Let me introduce you to the author, Dawn Ford…
Congratulations, Dawn on your debut release! I've been Snoopy Dancing with you ever since it came out. 🙂 What inspired this book? Tell my readers about Knee-high Lies?
Hi, Brenda! I'm honored to share Avery's story with everyone. Knee-high Lies is the novel of my heart because it is written from a place of brokenness that was healed by the wonderful grace of God. I grew up in an alcoholic home, always struggling with feeling like I was alone in my pain. God never failed to bring someone or something that gave me hope and kept my belief in Him. This story is loosely based on my experiences with living a dysfunctional life.
About Knee-high Lies: Avery, KHL's main character, lives a dysfunctional life and uses lies to create a façade of normalcy. Shortly after the story begins, Avery's life is turned upside down when her mother runs off with their small town's banker. She loses her job, is stalked by the banker's conniving daughter, and her best friend labels her an FBF—former best friend.
Seven years ago I started to grow frustrated with how little success I had in getting published. I'd been writing fantasy novels that weren't going anywhere, and so after hearing the same advice over and over again, I decided to take that advice: write what you know.
What I knew was small towns, dysfunction, and overcoming my circumstances. And Avery was born.
While writing KHL, I had to live out what I knew. That year my husband's grandfather died, a flood threatened our town, my brother had a massive heart attack, and then my mother passed away.
I was half way through writing KHL and I was overwhelmed. Emotionally bereft. Broken
Just like my character Avery.  
That next year I tried and tried, but nothing I wrote made any sense. I'd write a chapter and then scrap it. I'd plot out a new direction, and throw it out. It was agonizing. Finally after about eight months the fog began to clear and the words I typed began to make sense again. I started to like my story once more. The light at the end of the proverbial tunnel was lit.
It took another year or so to finalize writing KHL. During that time I was also writing my fantasy novel, Kingdom Come, and getting valuable feedback from my critique group. When both of those novels were finished, I began a new one, but KHL kept nagging at me. So, I kept sending it out to contests, agents, and taking it to conferences to present to editors. Nothing much happened until a year ago.
Last year I had an editor take an interest in KHL for publishing. Though they ended up having to back out of the deal, it gave me enough courage to follow through with self-publishing it myself. I have worked diligently since last October toward that end. And finally Knee-high Lies is out for everyone to read Avery's story.
Against all of the circumstances and disappointments along the way, God kept the flame of hope alive that this story would one day be published. And like Avery, He brought people into my life to make that happen. I can truly say I know what I write. I hope those who read Avery's story feel the authenticity I strove to create. And that it gives others hope of overcoming any kind of circumstance they might find themselves in. Just like Avery. And just like me.
Thank you, Dawn, for your courage to share your story and Avery's! Big hugs!
---
About Dawn ~
Dawn Ford is a small town girl, Steampunk enthusiast, and has a weakness for pretty, shiny things.  She encourages girls to dig deeper than the lies they tell themselves to embrace the fragile truths in their lives. Dawn lives nestled in the Loess Hills with her husband and youngest son. Her YA fantasy novel, Kingdom Come, won the 2016 ACFW Genesis award.
Connect with Dawn ~
Purchase Knee-high Lies ~
Giveaway Details ~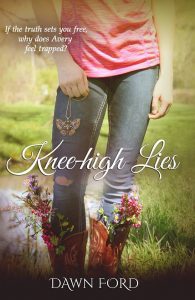 Dawn has graciously offered to give away one paperback copy of Knee-High Lies to a US resident. To enter, answer the following question(s) in the comment section below:
Have you ever had to overcome difficult circumstances in your life to get to a place of healing and wholeness? If so, what is your best advice on finding peace amidst life's chaos?
Contest ends Monday, July 17, 2017 at midnight. Winner will be posted on Tuesday, July 18, 2017.