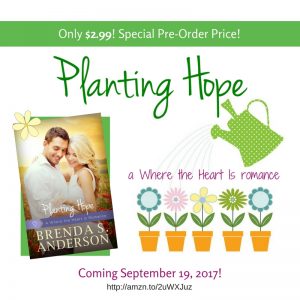 Planting Hope ~ Coming Soon!
Less than two weeks from now Planting Hope, a Where the Heart Is Romance, hits the shelves! I can't wait to introduce you to candy man, Luke Harrison, and flower girl, Jess Beaumont! As you know, when flowers and chocolate collide, romance is sure to bloom!
I'm currently offering a special pre-order price of only $2.99 for the Kindle version. On September 19, the price will go up to $5.99, so order now!
Here's the link: https://amzn.to/2uWXJuz.
On release day, I will be having a big giveaway that involves books, flowers, chocolate, and more, so be sure to come back and visit on September 19!
In other news…
I'm thrilled to announce that I've been invited to be a contributing blogger, along with many other notable inspirational romance authors, on the popular site, https://www.inspyromance.com/! My first post will appear on October 26.
Readers have been asking, "What's Next?" I assure you, I have several stories in the works including a new standalone that I'm very excited about, plus a short story, and one big writing announcement that is in the works. I look forward to letting you know what that is. 🙂
---
About Planting Hope ~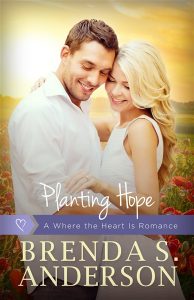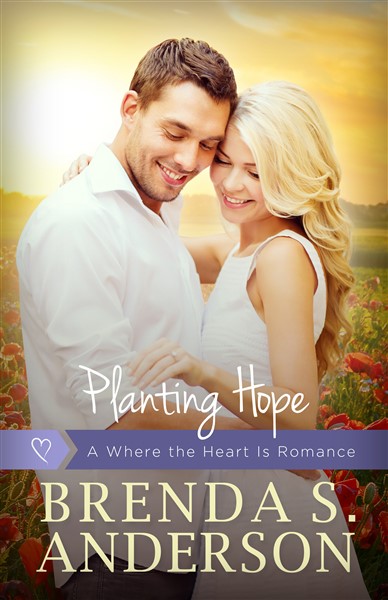 When Flowers and Chocolate Collide, Romance is Sure to Bloom!
Family has always been the one constant in Jess Beaumont's messy life, so when her parents separate, she puts "Operation: Planting Hope" into action. All she has to do is recreate the circumstances that helped her parents fall in love. Unfortunately, that includes the daunting task of restoring the family cabin's gardens. When the handsome candy store owner shows up to help, she's certain she has all the elements required for her parents' love to bloom again. After all, flowers and chocolate are the perfect ingredients for romance.
Luke Harrison has spent his life trying to win his father's approval, and a promotion in the family land development business would be a step in that direction. But when he inherits Gran's candy store, his dreams of being promoted start melting away. Then his dad dangles a Vice President position in front of Luke, with one caveat—acquire the land on both sides of Gran's store within five months, including the Beaumont cabin, and the promotion is his.
What at first seemed a simple challenge for Luke becomes a tangled mess. Buying the Beaumont cabin and land will nip his blossoming romance with Jess in the bud. Even worse, it could end her parents' marriage. But if he doesn't succeed, he could be trading in his corner office for the corner candy store.
Purchase Planting Hope ~
Amazon | Will soon be available at B&N, iBook, Kobo, and other online retailers