This past week I was in Duluth, Minnesota with my husband for a conference. While he was conferring. I was editing. Then when the conference ended, we joined with Jess and Luke from Planting Hope to tour a few of the places they visited during the book. Join us on the visual tour!
Jess's parents own an old brick building in Canal Park in Duluth that they've re-purposed as a retail and office space. The building in the heart below, the over-century-old Dewitt-Seitz Marketplace, is what inspired the Beaumont-owned building.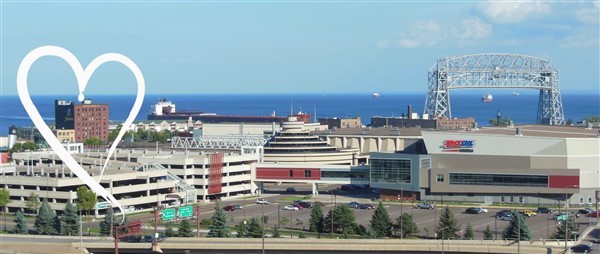 In one scene, Jess and Luke walk through Fitger's, a re-purposed brewery that was begun in 1857.
Now the building houses shops, restaurants, a hotel, and yes, a brewery.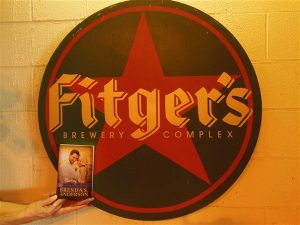 Here are Jess and Luke on the Lakewalk in Duluth that borders Lake Superior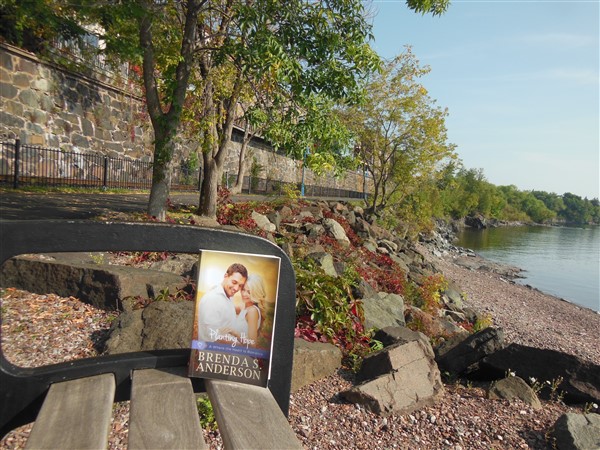 They make a brief stop at this quaint amphitheater in Leif Erikson Park.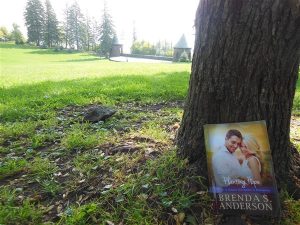 And here are Luke and Jess by the statue of Leif Erikson.
The statue proclaims that Erikson discovered America  in 1000 AD.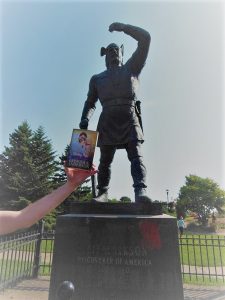 And now they're in Jess's happy place, Duluth's Rose Gardens.
The camera can't even begin to capture the beauty of the gardens!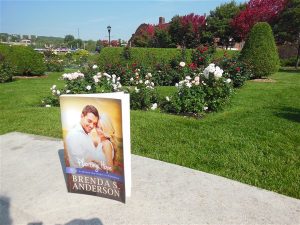 Isn't this gorgeous?!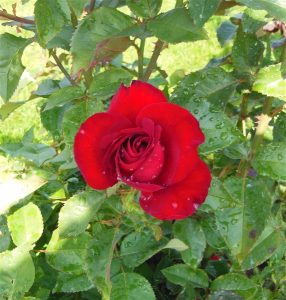 The little guy below thought the flowers were pretty nice too!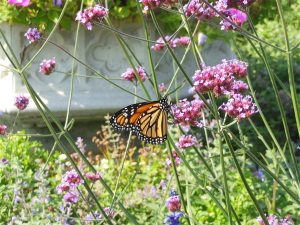 I won't give any spoilers, but an important scene (or two) takes place at this Rose Garden gazebo…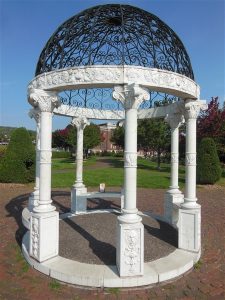 Walking back on the Lakewalk gives you a nice view of Duluth's famous lift bridge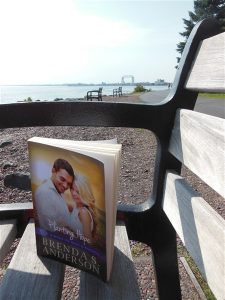 Great! Lakes Candy Kitchen isn't Luke's candy store, but it was my inspiration for the story.  You'll find this quaint family-owned store on the Scenic Drive in the barely-there town of Knife River. If you're ever in the Duluth area, but sure to make the short jaunt up to the store. Not only will you see breath-stealing views of Lake Superior, but you'll get to taste can't-eat-just-one-piece chocolates!
(FYI – that's my handsome husband holding up the book.)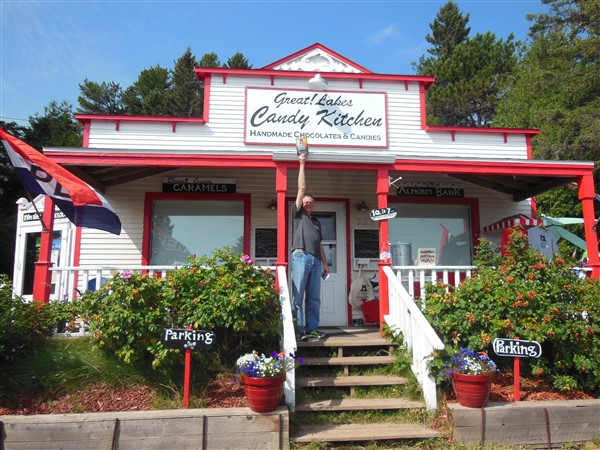 Jess's cabin is just up the road from my fictional candy store, Superior Sweets.  The pictures below were taken at the home of a friend who lives on Lake Superior, on the most amazing lot! I imagined the Beaumont cabin sitting on the land above the inlet–the pics don't do the place justice at all, but it gives you an idea of the setting.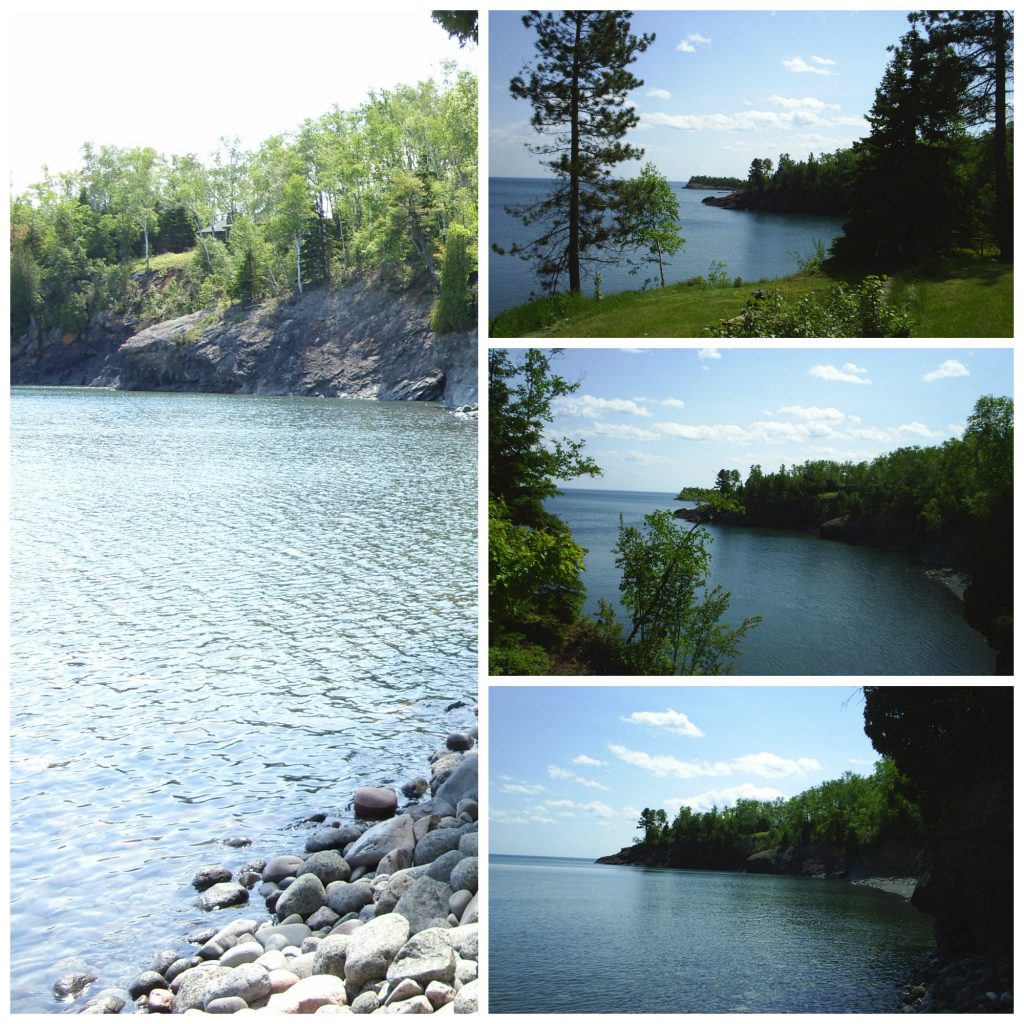 Thank you for joining me on this quick tour with Jess and Luke! I hope you enjoy their story!
And remember to join me, Jess, and Luke for the Planting Hope Book Birthday Party on Tuesday, September 19! Yes, chocolate will be served, and I will have giveaways!!!
---
About Planting Hope ~
Family has always been the one constant in Jess Beaumont's messy life, so when her parents separate, she puts "Operation: Planting Hope" into action. All she has to do is recreate the circumstances that helped her parents fall in love. Unfortunately, that includes the daunting task of restoring the family cabin's gardens. When the handsome candy store owner shows up to help, she's certain she has all the elements required for her parents' love to bloom again. After all, flowers and chocolate are the perfect ingredients for romance.
Luke Harrison has spent his life trying to win his father's approval, and a promotion in the family land development business would be a step in that direction. But when he inherits Gran's candy store, his dreams of being promoted start melting away. Then his dad dangles a Vice President position in front of Luke, with one caveat—acquire the land on both sides of Gran's store within five months, including the Beaumont cabin, and the promotion is his.
What at first seemed a simple challenge for Luke becomes a tangled mess. Buying the Beaumont cabin and land will nip his blossoming romance with Jess in the bud. Even worse, it could end her parents' marriage. But if he doesn't succeed, he could be trading in his corner office for the corner candy store.
Available for pre-order at ~