2017 Christmas Reads
No surprise, Christmas novels are a huge hit at this time of year. There's nothing nicer during the winter season than cozying up by the fireplace with a book and a whipped-cream-topped hot cocoa. My kitty will probably be close by too.
Here are a few new Christmas novels I'm hoping to read this season. The fun part, most of these are written by friends! Three authors  (Michelle Griep, Erica Vetsch, and Gabrielle Meyer) hail from Minnesota where we excel in all things winter.
Do you have a book you're looking forward to reading this Christmas season?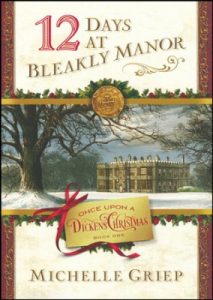 12 Days at Bleakly Manor: Book 1 in Once Upon a Dickens Christmas
by Michelle Griep
In the year 1850, Clara Chapman received an invitation to spend the twelve days of Christmas at an English manor home and promised five hundred pounds if she can complete the time there. She is eager to use the money to bring her brother home from America and reinstate her family fortune which was stolen. Benjamin Lane, her former fiancé has been unjustly imprisoned and now he wants revenge. The two of them have somehow been brought together, will Clara must try to let go of her anger towards him.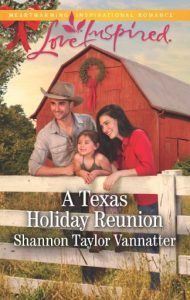 A Texas Holiday Reunion
by Shannon Taylor Vannatter
After his parents volunteer him to help at her ranch over Christmas, single dad Colson Kincaid reunites with old love Resa McCall. Colson's used to managing horses, but can he control his feelings for Resa from spilling over-and from revealing a truth about his daughter's parentage that could devastate their lives forever?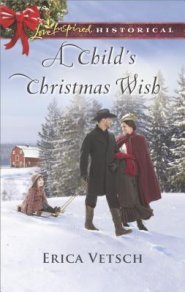 A Child's Christmas Wish
by Erica Vetsch
Her home destroyed in a fire, pregnant widow Kate Amaker and her in-laws take refuge with Oscar Rabb-the widowed farmer next door whose daughter has one holiday wish: a baby sibling for Christmas.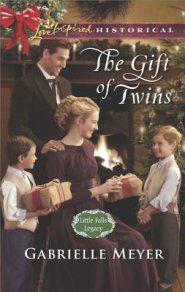 The Gift of Twins
by Gabrielle Meyer
Finding twin five-year-old boys on his doorstep isn't the first surprise Reverend Benjamin Lahaye has faced lately. Emery Wilkes, the new schoolteacher the town has hired, turns out to be a very pretty woman—not the man they'd been expecting. And though the twins and Emmy are only boarding with Ben until Christmas, the arrangement feels all too natural.
Emmy has moved to Minnesota to put loss behind her. Marriage would mean forsaking her position and her purpose, and Ben is an honorable man who understands her refusal to wed. But as he gets closer to tracking down the little boys' father, Emmy realizes just how much she wants their sweet temporary family to become permanent.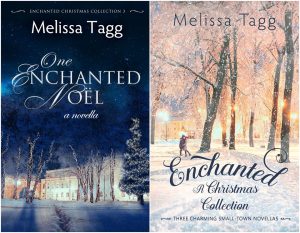 Enchanted: A Christmas Collection
by Melissa Tagg
A Collection of Heartwarming, Small-Town Holiday Romances
One Enchanted Christmas
One Enchanted Eve
One Enchanted Noel