Happy Book Birthday, LONG WAY HOME!
After what seemed to be a short *pregnancy*, LONG WAY HOME hit the virtual shelves today! For those of you who pre-ordered, you'll find the story on your Kindles today. And for those of you who missed pre-ordering, you didn't miss out on the price! Long Way Home will remain at 99¢ for one more week!
Thank you for celebrating with me! As always, I have plenty of virtual, calorie-free goodies to share with you. And, of course, I'm having a book giveaway.  One lucky commenter will win an autographed copy of LONG WAY HOME! (See contest rules below.) 
About LONG WAY HOME (The Potter's House Books #4)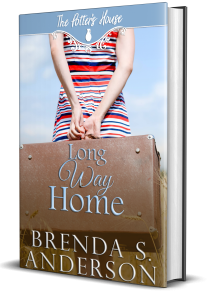 Can she forgive the man who once bullied her,
and learn that love keeps no record of wrongs?
Having overcome the crippling insecurities of childhood bullying, Lauren Bauman is eager to start her new job 1,000 miles away, and road-tripping across the country with her brother Nate and his new friend seems to be the perfect way to celebrate the move. But her confidence is shaken when she meets Nate's friend–the kid who'd bullied her years before, trapping her in a decade-long shell of self-doubt.
For Jet Wurm, losing his job and getting kicked out of his apartment were the best things that ever happened to him. Thanks to the friend who rescued him, he's finally shedding the loser label he'd worn for years. Nate even invited him along on a cross-country road trip with his sister, and Jet couldn't be more excited. But then he meets Lauren, and her fearful reaction tells him they must have met before. Where, he can't recall, but he has no doubt he'd somehow hurt her–like he'd hurt so many others in his past. And now he's stuck on a six-day road trip with a woman who obviously deplores him.
Though Jet is clearly not the same person who'd bullied her years before, Lauren still struggles to forgive him. But if she doesn't find the courage to forgive, will that convince Jet he's as worthless as he'd always been taught to believe? Or will they learn that real love keeps no record of wrongs?
About The Potter's House Books ~

Website | Reader's Group | Facebook
---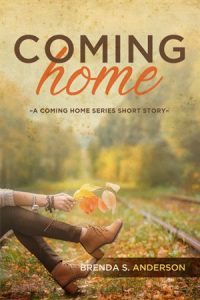 To be informed of upcoming releases, Subscribe to my newsletter. With the subscription, you will receive a FREE copy of COMING HOME, a Coming Home Series Short Story that reacquaints you with old friends from my Coming Home series.
---
Giveaway Rules ~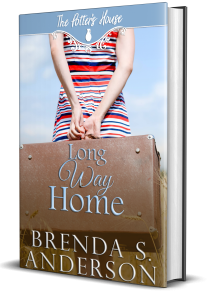 To win (1) autographed copy of LONG WAY HOME, comment below with the answer to this question:
Where would you like to go on a cross-country road trip?
Contest ends at midnight on May 14, 2018. Contest is open to residents of the continental US only. International winners may receive a Kindle version of Long Way Home. Must be 18 years old to enter.