PLACE CALLED HOME – Full Cover Reveal
Check out this beautiful full cover design for PLACE CALLED HOME! It's a combination of two cover design artists working together. T. K. Chapin designed the front cover, as he's designed the front covers for all The Potter's House Books series, and George at Think-Cap Design (who's designed all my other covers) finished the paperback.  I absolutely LOVE it!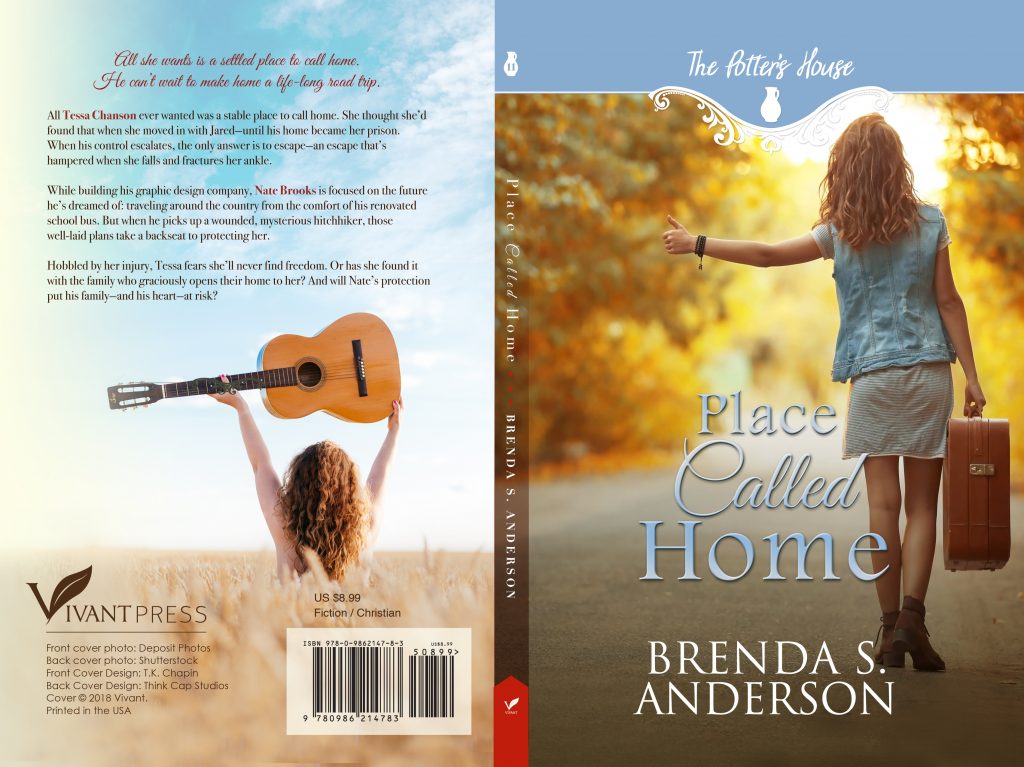 I can't wait to bring you this story of hope and healing!
About PLACE CALLED HOME ~
All she wants is a settled place to call home.
He can't wait to make home a life-long road trip.
All Tessa Chanson ever wanted was a stable place to call home. She thought she'd found that when she moved in with Jared–until his home became her prison. When his control escalates, the only answer is to escape–an escape that's hampered when she falls and fractures her ankle.
While building his graphic design company, Nate Brooks is focused on the future he's dreamed of: traveling around the country from the comfort of his renovated school bus. But when he picks up a wounded, mysterious hitchhiker, those well-laid plans take a backseat to protecting her.
Hobbled by her injury, Tessa fears she'll never find freedom. Or has she found it with the family who graciously opens their home to her? And will Nate's protection put his family–and his heart–at risk?
PLACE CALLED HOME is Book 11 of "The Potter's House Books," stories of love, hope, redemption, and second chances. It is Brenda S. Anderson's second Potter's House Book, following LONG WAY HOME.
Pre-Order PLACE CALLED HOME for only 99¢ ~ Pre-Order
Order LONG WAY HOME ~ Purchase
Other POTTER'S HOUSE BOOKS ~ Purchase