Hands of Grace Available for Pre-Order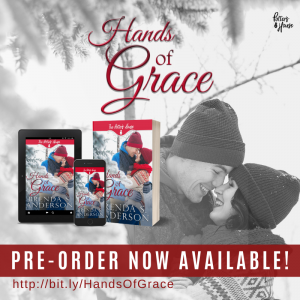 When I randomly chose the title Hands of Grace for my upcoming release well before any words had been written, I had no idea how reflective it would be of my own life.
It's been a tough year and a half for our family with job loss and life-changing medical diagnoses, including early-onset Alzheimer's and cancer, but through it all God has been amazingly gracious and good!
We've had more prayer warriors bending a knee than I can count.
The budget has been tight, but God has provided.
The day of surgery to remove my cancer, my husband had his sisters and nieces at his side all day. We've had friends, family, acquaintances visit, provide meals, clean house, send notes and gift cards, and so much more, all done out of love.
That's grace!
And then came the best news a few days ago: I'm cancer free and no further treatment is required!
That's amazing grace!
God has provided when we haven't earned it. Healed when we don't deserve it.
Friends' hands of grace were folded in prayer, provided meals, cleaned our home, with no expectations. They did it out of love.
It's humbling. And eye-opening. And the very definition of amazing!
I'd love to know how you've been touched by grace!
Pre-Order HANDS OF GRACE for 99¢ ~
About HANDS OF GRACE (The Potter's House Books (Two) #4 ~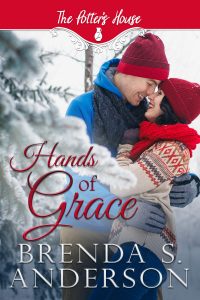 She's always looked for love in the wrong places.
He wants nothing to do with love.
Rita Dunlap has a history of looking for love in the wrong places, but this time, she's got it right. Her heart surgeon boyfriend has hinted at proposing, along with letting her sickly mother live with them once they're married.
But then she learns her boyfriend isn't a doctor at all, but a drug trafficker who's involved her in his scheme. Not only did she get love wrong, but she's unwittingly placed both her and her mother's lives in danger.
Love is the last thing on Officer Daniel Winter's mind. Twice-burned, he's locked up his heart for good. But when he goes undercover as a handyman to protect the cute and quirky Rita Dunlap, he discovers he's not only guarding her and her mother, but his heart as well.
Rita wants to trust Daniel, wants to believe his work around her house doesn't come with a price, but she'll need to let go of her past mistakes to open her heart to the future.
Also Available from The Potter's House Books ~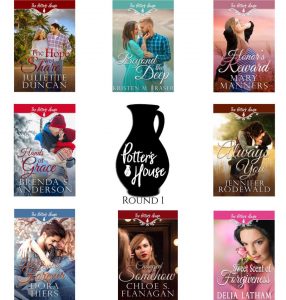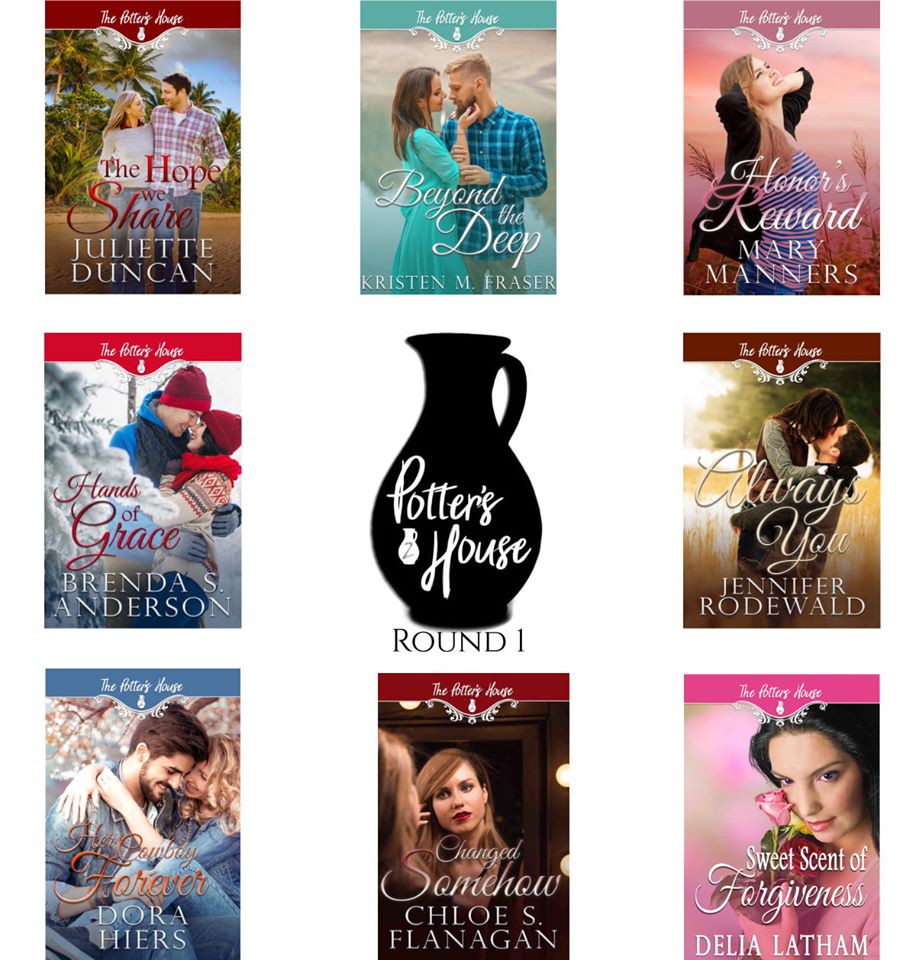 The Mosaic Collection News ~