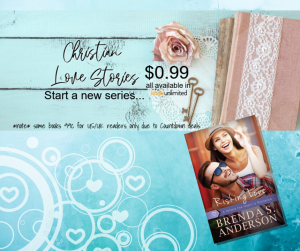 Christian Love Story Sale!
I've teamed up with several popular authors to bring you several romance stories just in time for Valentine's Day!
And every book is only 99¢!
These books are all the first in their series, so it's a great introduction to new authors and characters.
You'll find my book, RISKING LOVE, from my Where the Heart Is series, on the list. This story introduces Rita Dunlap as a side character, the best friend of the heroine. Rita now has her own story in my upcoming release, HANDS OF GRACE! You do not have to read Risking Love first–both books are standalone stories.
Check out the sale HERE!
Sale is for a limited time only.
About Risking Love:
Bank employee Lissa Morgan likes all the columns of her life to add up. From her job to romance, every major decision is planned out. But before she can go out on a date with Mr. Perfect, she attends a charity auction with her meddling mom who wins Lissa a date with thrill-seeker Caleb Johnson.
Caleb lived for adventure until heart disease stole his wife's life. Then debt closed his business and now threatens to take his home. With a toddler to raise, he vows that his risk-taking days are over. But then he meets the cautious yet curious Lissa Morgan and decides it's time to take one more risk—this time on love.
When Lissa learns the extent of Caleb's debt, she wonders if she can collect on his heart if she forecloses on his home. And why is she falling for the wrong man—one who challenges her to leap from her orderly life and into his waiting arms?