Congratulations, Emily. Just send me (BrendaBryantAndersonATcomcastDOTnet) your mailing address, and I'll get the book mailed to you ASAP.
And a big THANK YOU to everyone who stopped by last week and joined in the conversation. You're very welcome to visit each Tuesday for more book talk (maybe a giveaway now and then), and also check out my Thursday posts where I talk Faith, Fun, Family, Fiction, & Food for Thought.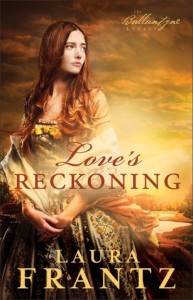 If you didn't win, I encourage you all to purchase LOVE'S RECKONING and all the other works by Laura Frantz. You'll fall in love!