I'm still awaiting the arrival of the three books from Novel Recommendation, Part 1 and now I've got three more to add. For a reader, that's a nice problem to have.
I've read from all three of these authors before, all of which have proven to be excellent storytellers. If you're looking for novels that are different from the norm, then check out these three.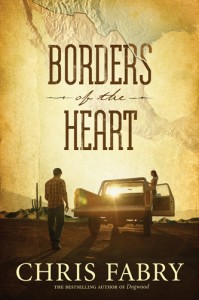 BORDERS OF THE HEART (Tyndale House) by Chris Fabry
Desperate to escape haunting memories, J. D. Jessup travels from Nashville to Tucson and volunteers on an organic farm. The hardened landowner has one prevailing rule: If J. D. sees an "illegal," call the border patrol. But when an early morning ride along the fence line leads him to a beautiful young woman named Maria, near death in the desert, his heart pulls him in another direction. Longing to atone for the choices that drove him to Tucson, J. D. hides her and unleashes a chain of deadly events he could never have imagined. Soon they are running from a killer and fighting for their lives. As secrets of their pasts emerge, J. D. realizes that saving Maria may be the only way to save himself.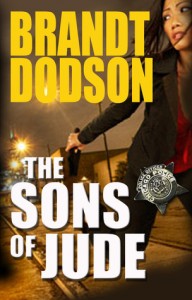 THE SONS OF JUDE (Monarch Books) by Brandt Dodson
The body of a young woman is found in a dumpster in Chicago and detectives Andy Polanski and Frank Campello are charged with finding the killer. The two are polar opposites. Polanski is the son of a disgraced Chicago police officer and is fastidious about his reputation. He has also recently been transferred from another district having blown the whistle on some corrupt cops. Campello, however, takes a live-and-let-live approach to his life and job.
It soon becomes clear, as another young woman–a potential witness–is murdered, that a sex-trafficking operation in Chicago is preying on illegal aliens. As the ill-matched pair dig deeper, an influential alderman and his son are implicated. Then Polanski is framed for a narcotics offense, devastating the cases against the corrupt officers and the alderman. Only when Campello is challenged by a local minister, whom he meets when visiting Polanski, does he find the motivation to seek justice.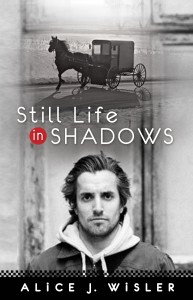 STILL LIFE IN SHADOWS (River North Fiction) by Alice Wisler
It's been fifteen years since Gideon Miller ran away from his Amish community in Carlisle, Pennsylvania as a boy of fifteen. Gideon arrives in the Smoky Mountains town of Twin Branches and settles in at the local auto mechanic's garage. He meets a host of interesting characters -the most recent acquaintances are Kiki, an autistic teen, and her sister Mari. Known as the "Getaway Savior" he helps other Amish boys and girls relocate to life in modern America. One day the phone rings. On the other end is his brother Moriah calling from Florida. Of course Gideon welcomes his brother to stay with him and offers him a job. But Moriah is caught in a web which ends in his death and forces Gideon to return to the town of his youth, with his brother's body in the back of a hearse and Mari and Kiki at his side. He must face not only the community he ran away from years ago but also his own web of bitterness. Will he be able to give his anger over to God and forgive his father?