Last week I posted a review of Ginny Yttrup's powerful new release, INVISIBLE (https://brendaandersonbooks.com/2013/03/26/wanting-to-be-invisible/). If you haven't had the opportunity to pick up this book, I encourage you to do so. It won't leave you unchanged.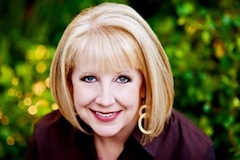 I'm blessed to have Ginny Yttrup stop by today for an interview, giving us more insight into the writing of Invisible.
Ginny, thank you for stopping by. Invisible is one of the most challenging and inspirational novels I've ever read, one that's very important in our image-driven society. What inspired you to write it?
My own struggle with weight originally inspired the story. But as always happens, the theme was based on my life, but the story took on a life of its own as I wrote and it now has little to do with me. Although, the ongoing lesson that I am created in the image of God and embracing that knowledge for myself is straight from my own life. Like Twila, I have "Imago Dei" tattooed on my wrist as a permanent reminder of who I am.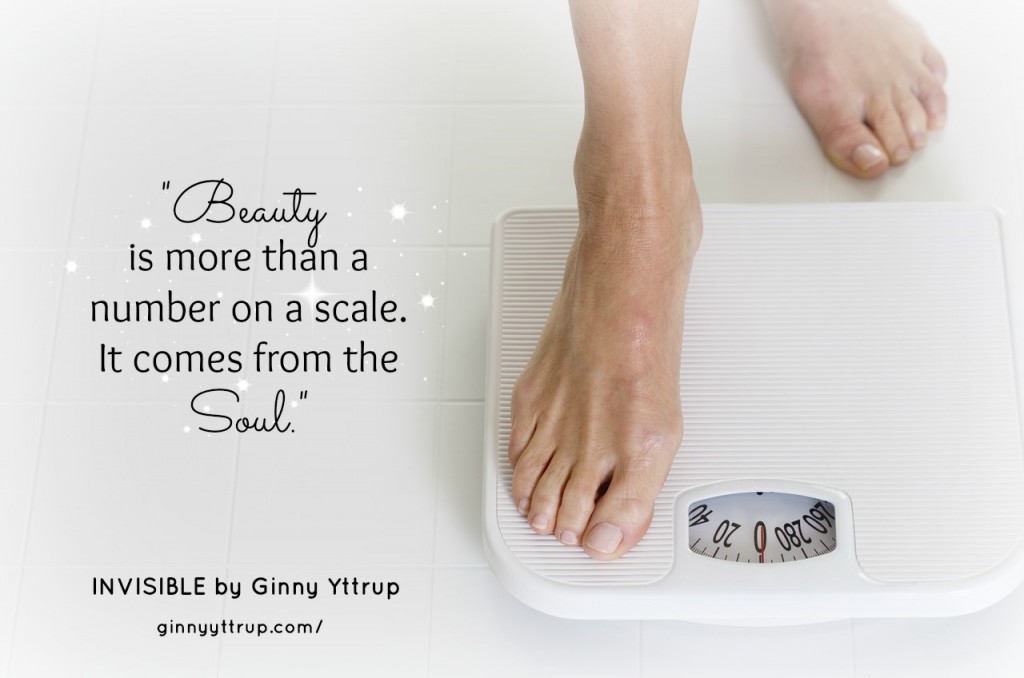 So many of us need that reminder, myself included. When we don't remember that we're created in the image of God, it becomes natural to seek refuge in–or hide behind–clothes, food, or other temporary fixes. In what ways is God calling you out of hiding these days, calling you not to try and be "invisible," calling you to live out the reality of Imago Dei in your life?
Ah…living life "visible" is one of my greatest challenges. I'd much rather hide away. MUCH rather! Yet God…  As I look back on my life, I realize now that God's been calling me out of hiding my entire life. As an abused child—one who was sexually abused between the ages of 2 and 14, I never wanted to do anything but hide. I couldn't tell the truth. I hated who I was. School was torture for me. I attended 5 different schools during my elementary years—so I was always the new girl and I was painfully shy. I hid behind that shyness and all that pain.
As a teenager, I hid behind alcohol and drugs.
These days, whenever I feel like hiding, I push myself out. That doesn't mean that I don't have days where I want to stay home—so I do—but instead, I've learned the difference between being an introvert who recharges by spending quiet time alone, and being asked to do something or go somewhere and letting fear keep me bound.
The two most personally challenging ways I'm visible these days is through marketing my books—that act of stewardship of the message God's given me that so often feels like self-promotion. And through speaking to groups. The fact that I speak at events and retreats is simply one of God's healing miracles in my life.
But it becomes easier and easier to live life in front of others when I take my eyes off myself—die to self—and instead focus on who God is and who He created me to be. I am created in His image! When I hide in shame—I hide Him too. I no longer want to do that. Instead, I pray He'll shine through me—that His glory will be visible to those I encounter.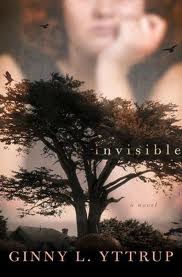 How did you grow through the writing of Invisible?
This was a difficult manuscript to write.  It was my third contracted novel and was due on February 1. In July of that year, I switched gears. I'd begun to write what is now my fourth novel, Flames, and it just wasn't working—I knew the timing wasn't right. So I had the idea for Invisible and pitched it to my senior editor during the Christy Awards that year. She loved the idea and told me to go for it. But then in September, I had surgery. It was supposed to be simple, but due to complications, I had a second surgery in November. Then in late November, I had a third major surgery. That was also followed by complications that required an additional very painful procedure. Healing took longer than I expected and I didn't actually begin writing until February 1st!
I decided to take a month away and live in the location of Invisible. I rented a house overlooking the ocean and thought that without distractions, I could write. My editor had extended my deadline to March 1st and I prayed I'd make it.
But a couple of weeks into my stay, I started feeling sick and weak. One morning, I took a walk with a friend who had come to stay for a couple of days, and after what maybe amounted to three blocks, I felt like I might pass out. Then a few days later, I went for a short bike ride and had the same experience, only worse. Long story short, I ended up in the hospital in Fort Bragg, California. In fact, the emergency room scene in Invisible was written based on my experience exactly! The only changes I made were putting my characters into the scene and adding a handsome doctor—Miles Becker from Invisible. Of course, I also changed the names of the "players" to protect them.
All of that to say, my trust grew a lot during the writing of this book. I was dependent on God for every word and I had to trust His timing, which was so hard to do when I was past deadline already. When March 1st came and went and my manuscript was still unfinished, I was sure I'd lose my contract with B&H Publishing. And I thought I might also lose my mind.
Then, during April, the Mount Hermon Christian Writers Conference came around, a conference I'd attended for 19 years, and I wanted to go. But how could I justify spending five days away when my past due manuscript was still unfinished? Exhausted, emotionally and physically, I finally called my agent and asked for his advice. Should I just stay home and keep writing? Then I emailed my editor with the same question. Both my gracious editor and agent agreed that I needed the spiritual, emotional, and physical refreshment of the conference—of time spent in God's glorious creation, and fellowship with like-minded peers. So I packed my bag…and I learned more about grace as I witnessed it lavished on me by those I felt I'd let down.
At the conference, I met Liz Curtis Higgs. You'll notice, if you pick up Invisible, that Liz endorsed the book. After returning from the conference, an acquaintance I'd lost touch with contacted me via Twitter—Marilyn Meberg, author and speaker with Women of Faith. Marilyn is also a counselor. Marilyn also read Invisible, first as a counselor and then as an endorser.
God's timing…  If I'd met my deadline, I'd have missed the gift, as would my readers, of having Liz Curtis Higgs not only endorse my novel but also offer her critique of the content. As a "big, beautiful woman," as Liz refers to herself, and as an award-winning and New York Times Bestselling Author, Liz's critique was invaluable.
And Marilyn Meberg's insight as a counselor was equally valuable, as was her encouragement.
I will always look back on that time and recall that although all I could see was my own failure, God was working, redeeming, and reminding me not to listen to the voice of condemnation plaguing me as I wrote, accusing me of failure, but instead to trust Him, His love for me, and His plan. Which, ultimately, was the message of Invisible.
You said in a letter to your readers that this book is not about weight issues or health issues—it's about freedom. In moments of stress or pain, how do you choose to walk in freedom rather than in shame?
I attempt to live in freedom by giving thanks in all circumstances. It seems we have an idealistic view of freedom… It sounds so good, doesn't it? But freedom is often quite difficult and painful. Think of the Israelites freed from slavery—they had a painful road ahead of them. Were they free? Yes. Did it feel good? No. Or think about dieting… Which is freedom—eating as much chocolate cake as you want? Or disciplining yourself to have just one piece of chocolate cake, or one cookie, so you're free to enjoy good health and a strong body? Personally, eating as much cake as I want feels like freedom. But it isn't…
So by giving thanks in all circumstances I'm reminded in those painful times that my turmoil here is temporary. By focusing on God and His goodness, even when my circumstances are screaming the exact opposite, I'm able to live with an eternal view and look ahead to that day when freedom will feel like the freedom I've imagined. When I'll trade this temporal life, filled with trials, for eternity spent in the presence of Jesus Christ.
I can't wait! 🙂
What beautiful encouragement, Ginny! Thank you for stopping by today and sharing your heart with us.
You can reach Ginny Yttrup at

:

INVISIBLE is now available in stores, and can also be purchased online at Amazon, Barnes and Noble, Books-A-Million, and Christianbook.com.