*** Maryann! ***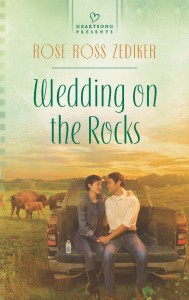 Congratulations, Maryann! I know you'll love Wedding on the Rocks! To claim your prize, e-mail your mailing address to me at BrendaBryantAnderson (AT) comcast (dot) net.
Thank you to everyone who took time to stop by and meet Rose Ross Zediker. I do hope you'll continue to visit my blog on Book Talk Tuesdays and Hot Dish Thursdays.
Special thank you to Rose for sharing with all of us!