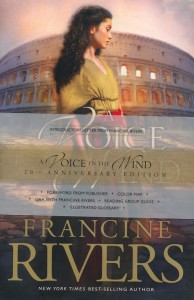 *** Melody Durant ***
Congratulations, Melody! Glad to help you get started on your own collection of Francine Rivers' Mark of the Lion trilogy. To claim your copy of A Voice in the Wind, please e-mail your mailing address to me at BrendaBryantAnderson (AT) comcast (dot) net.
Thank you to everyone who took time to stop by and share your favorite Christian novel. I do hope you'll continue to visit my blog on Book Talk Tuesdays and Hot Dish Thursdays.