Thanks to everyone who stopped by last Tuesday to check out my Christmas list ideas for women. For those of who didn't see something that fit, I have a few additional favorites I know that special woman in your life will love!
And I'm not done yet. Over the next two weeks I'll be covering YA, Speculative, Biblical fiction, Minnesota Authors, and Inkspirational Messages authors, so I hope you'll stop by to get more ideas.
Romance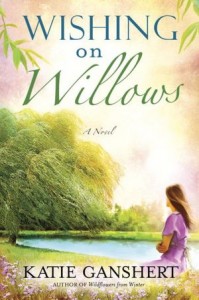 WISHING ON WILLOWS by Katie Ganshert (WaterBrook Press)
A 3-year-old son, struggling cafe, and fading memories are all that Robin has left of her husband. When the unnervingly handsome Ian McKay tries to buy riverfront properties, Robin refuses to sell, splitting the town's loyalty. As attraction ignites and old wounds break open, can Robin and Ian overcome the past to embrace a second chance?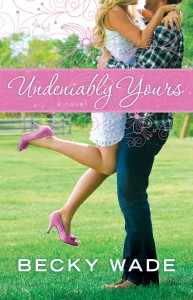 UNDENIABLY YOURS (Porter Family series) by Becky Wade
Soft-spoken Meg is more interested in art than business—but when her father dies, she inherits his oil company, his fortune, and his Thoroughbred horse ranch. In an effort to preserve her sanity, she asks the caretaker, Bo, to shut down the ranch. But will Bo prove the only part of her father's empire worth keeping?
Women's Fiction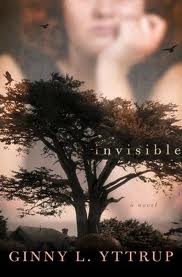 INVISIBLE by Ginny Yttrup (B&H Books)
Cafe owner Ellyn DeMoss seeks protection from pain behind extra pounds. So why is a handsome widower attracted to her? Abandoning her family, Sabina Jackson comes to Northern California to heal. But is she doing more hiding than healing? And Twila Boaz once wanted to disappear. Now she wants to conquer her eating disorder. Will she succeed?
Southern Fiction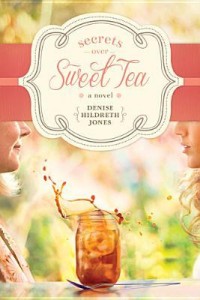 SECRETS OVER SWEET TEA by Denise Hildreth Jones (Tyndale House)
Secrets are funny things. People think of them as protection, but they're really poison! As the lives of a boisterous pastor's wife, polished news anchor, and beleaguered divorce attorney intersect, scandal threatens to topple their carefully constructed worlds. Can Scarlet, Grace, and Zach find their way back to laughter, love, and life?