If you're like me, you'll think it's still a bit early to talk Christmas shopping, but Thanksgiving is next week, which means Black Friday is almost here. For those of you who have impossible-to-buy-for friends and relatives, in my opinion, you can't go wrong with a book. So, this week and next I'll be listing a few books from across the genres, hopefully something for every taste.
Historical Fiction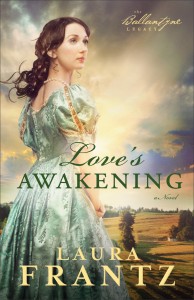 LOVE'S AWAKENING (The Ballantyne Legacy, #2) by Laura Frantz (Revell)
Ellie finds that her parents are away on a long trip and her siblings don't seem to want her to stay. When she opens a day school for young ladies, she begins tutoring the incorrigible daughter of the enemy Turlock clan. The Turlocks are slaveholders and whiskey magnates, envious of the powerful Ballantynes and suspicious of their abolitionist leanings. As Ellie becomes increasingly tangled with the Turlocks, she finds herself falling in love with an impossible future-and Jack Turlock, a young man striving to free himself from his family's violent legacy. How can she betray her family and side with the enemy? And will Jack ever allow her into his world?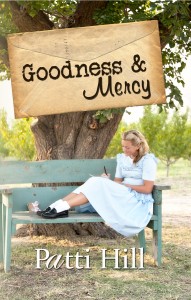 GOODNESS AND MERCY by Patti Hill
After the death of her parents, sixteen-year-old Lucy Richter struggles to keep a promise to her father–to save what remains of her family. Lucy fails tragically but won't allow her dwindling family to disappear. She shanghais her twin siblings, Goody and Mercy, from a Wisconsin orphanage to a Colorado peach ranch and an aunt who is a less-than-welcoming stranger. Lucy is prepared to keep the peace with her aunt, but will her sister's unusual gifts draw unwanted attention and crush Lucy's dream of family?
And World War II rages on. Absent men strain the running of Honey Sweet Ranch and force alliances of the most intriguing and unlikely kind, including German POWs. Within these relationships, Lucy is given the chance to discover an unfamiliar and healing faith.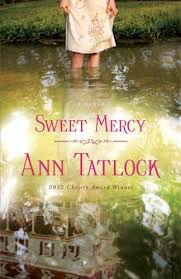 SWEET MERCY by Ann Tatlock (Bethany House)
After her father is laid off in 1931, 17-year-old Eve is relieved that her family is moving from gangster-ridden St. Paul to Ohio to work in Uncle Cyrus's lodge. Then she discovers that the business is a transfer station for illegal liquor! Will she risk turning in the man who's kept the family from ruin?
Contemporary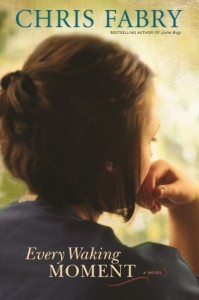 EVERY WAKING MOMENT by Chris Fabry (Tyndale House)
Treha Langsam is a mysterious young woman who has fallen through the cracks, much like many of the elderly people she works with at Desert Gardens Retirement Home. But Miriam Howard, director of the facility, sees her extraordinary gift and untapped potential. Treha is a whisperer of sorts, calling those who have slipped into dementia back to a life of vibrant, if only temporary, clarity.
When Treha's and Miriam's stories intertwine with a documentary team looking for stories of the elderly, Treha's gift is uncovered, and the search begins for answers to the mysteries of her past. As their paths converge, each person is forced to face the same difficult question: What if this is as good as my life gets?