*** BOOK GIVEAWAY***
See contest rules below
---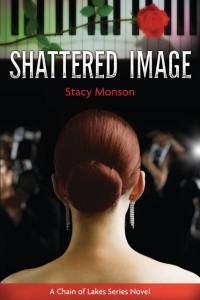 It's no secret that I'm super-excited for my friend, Stacy Monson, whose debut novel just came out. Stacy and I have traveled much of this writer journey together, so to see her work finally come to fruition is beyond thrilling! So this week, my blog posts are dedicated to Stacy. Today you get to meet the hero from SHATTERED IMAGE, Peter Theisen, in this fun character interview. Then be sure to come back on Thursday for an interview with Stacy!
Stacy has also offered to give away one copy of Shattered Image to one lucky commenter. To enter, see contest rules below.
But before I introduce you to Peter, here's the back cover blurb for Shattered Image:
Kiera Simmons' career as a high-profile fashion model ends abruptly when a failed relationship nearly lands her in jail. Now she forges a quiet life helping teens understand their eternal value in a world saturated with the distorted messages of society.

Peter Theisen is on the fast track to everything the celebrity life promises, with every step of his meteoric rise in the music world orchestrated by his ambitious manager.

Their sweet, unexpected romance is threatened by her past and his future, a life-changing diagnosis, and financial devastation. As they struggle to find their way back to each other, and to the One who matters most, the allure of wealth and fame may jeopardize everything.
And now for the interview ~~~
We caught up with Peter Theisen, rising star on the pop music charts, on his inaugural tour. He's three months into a nine month tour around the U.S.
Hey, Peter. Thanks for giving us a few minutes of your busy schedule. So is Peter Theisen your real name? It doesn't sound like a stage name.
It's my real name. I didn't see myself as a Slash or Spike or anything like that. And I was afraid if I picked a stage name like Bill wanted, I wouldn't remember to answer to it! I'm just a guy from Iowa trying to make it in the music industry. I'll leave the stage names to Bill's other clients.
Who's Bill?
My manager. William Djerf the Third, to be exact.
Sounds very official. What kind of manager is he?
Umm. My music manager?
I figured that. I meant is he a fun guy, hands-on or off, that kind of thing.
Oh. (chuckling, looking at the floor) Well, he's very hands on. I've heard people call him a micro manager. He likes being super involved. Fun? Well…sometimes you can catch him in a good mood. Most of the time he's just really focused on getting stuff done. He's sure I'll be a superstar within the year.
What do you think?
(Peter's cheeks get pink) I think I'm starting to get recognized. And if my music does take off, it'll be thanks to Bill's 24/7 management.
I've heard a few of your songs. You have a really amazing voice. I'll bet it makes all the women swoon.
No. No swooning. Although after the show, during the Meet and Greet, they seem to like to pinch…they sometimes pinch my…
We get the picture. Pretty flattering, hmm?
(shifting in his chair) At first it was. But it's weird too.
Tell us about the tour you're on. It's called Road to Love, right?
Right. That's the name of my CD too. Mark Simmons put it together. He's an amazing music producer and he has a great staff. I really learned a lot working with them this summer making the album.
What kind of music is on it?
It's a real mix. I've always loved the old style of the crooners. Like Perry Como, Frank Sinatra, Tony Bennett. So I've got a few from that era with a modern twist to them. And then a bunch that I've written.
You put the album out through Simmons Music Productions in Minnesota. Have you spent much time there otherwise?
My Gram had a cabin up in Nisswa on Gull Lake. I got to spend most of my childhood summers there. It was a great place to be a kid. I feel like I'm as much a Minnesotan as an Iowan.
I heard you were making some new memories up there this past summer.
Wow, you do your homework! I got to take my amazing girlfriend, Kiera Simmons, and her dad up there for a long weekend. It was great. We did some fishing – her dad's big into fishing – and hiking. And Kiera and I spent the evenings by the fire. It was an amazing weekend.
Tell us a bit about her – what you like best. I've seen some of her modeling photos. She's beautiful.
She sure is. What do I like best? Oh, man. (toes tapping) Well, she's gorgeous, of course. But it's more than that. She's smart. She makes me laugh. She started this amazing program called One of Me where she travels around talking to teens about who they are inside, and why that's more important than trying to be like everyone else.
Sounds great. Does she get to travel with you?
Unfortunately no. She's super busy with her One of Me presentations, and her dad has been sick with cancer. He's a great guy. Been more of a dad to me than my own dad, who rarely came out of the operating room. Buck, that's her dad, has a strong faith, and he's an artist, a woodcarver. He taught me to whittle which is great to do when there's down time on tour. And there can be a lot of that so I'm getting pretty good at it.
Being on tour must be exciting. Is there a down side to it?
Before we headed out I would have said no. But now that we've been out for a few months, I've realized it's pretty lonely. I miss Kiera big time. And there's less and less time to get home for a visit. Bill has me lined up with radio interviews, appearances, and rehearsal every free minute. Sometimes I just want to kick back in my hotel room and Skype with Kiera. Or better yet go home and spend time with her. I'm a little afraid that my being gone so much will make other guys think she's available.
What are you looking forward to next?
The holidays are coming up so I'm counting the days 'til I can get home and spend time with my beautiful lady.
Thanks for spending time with us, Peter. Good luck on the Road to Love.
---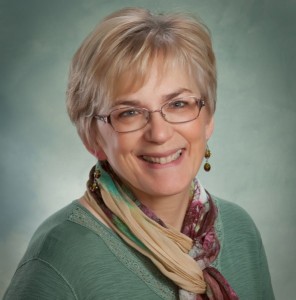 About Stacy Monson~
Stacy Monson writes stories that show an extraordinary God at work in ordinary life. Her current release, Shattered Image, is the first book in the Chain of Lakes series. A member of ACFW (American Christian Fiction Writers), she is the current secretary and past president of MN-NICE, as well as the area coordinator for Minnesota. Residing in the Twin Cities, she is the wife of a juggling, unicycling physical education teacher, mom to two amazing kids and two wonderful in-law kids, and a very proud grandma. You can learn more about Stacy and her books at www.stacymonson.com.
Get in touch with Stacy~
Website | Facebook | Pinterest | Twitter | Instagram: Stacy_Monson
Purchase Shattered Image~
---

>>>Book Giveaway<<<
Stacy has graciously offered to give away one copy of Shattered Image, your choice of paperback or ebook version in the continental US, and outside the continental US, a Kindle version. To enter, leave a question for Peter in the comments section below.
This contest ends Sunday, May 3, 2015 at 11:59 pm CST. I will post the winner on Monday, May 4, 2015. Winner will be chosen via Random.org.